Fantasy Battle Royale Ashes Of Creation: Apocalypse Hits Steam Early Access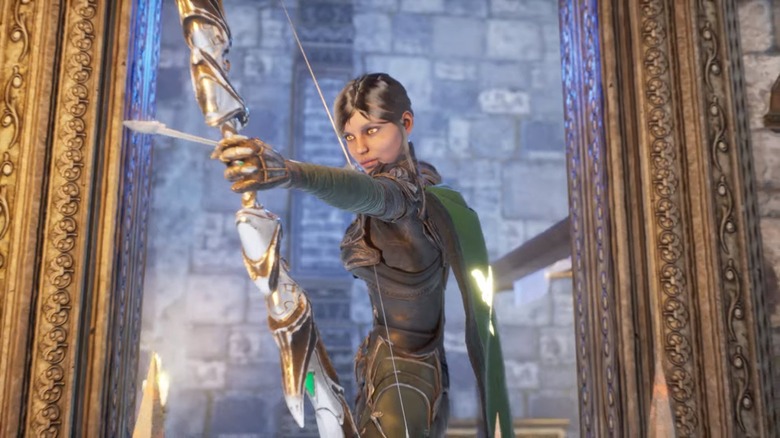 Apocalypse, the battle royale mode for fantasy MMO Ashes of Creation, debuts on Steam Early Access today.
Ashes of Creation raised millions of dollars in 2017 via its Kickstarter campaign. Developer Intrepid Studios surprised its backers in 2018, launching a beta for Apocalypse, rather than the MMO itself. The company described the battle royale mode as a "precursor" to the full title designed to "test key systems and infrastructure." A few months later, Intrepid delayed a planned beta test for the core game.
While the MMO remains in limbo, Ashes of Creation: Apocalypse has forged ahead, launching into Steam Early Access with a new trailer today. Billed as a standalone prequel to Ashes of Creation, Apocalypse offers a variety of multiplayer options for players seeking to attain glory in a high fantasy setting. You can play solos, duos, or with up to three friends as you take on other online opponents. In addition to a wealth of skills, weapons, and armors, Apocalypse adds to the mayhem with destructible environments.
"Will you wield a tome that can summon meteors? A deadly two-handed halberd that can steal the life from your foes? Will you play it safe and hide away in a tower, hoping it won't collapse beneath you? Anything can happen in the dying world of Verra," says the official description.
Beyond the battle royale aspect, Apocalypse will have other unique experiences on offer via future updates, including castle sieges and massive monster horde battles. Interested parties can purchase packs and cosmetics from the Intrepid Studios shop; however, the developer wants you to know that they are not just after your wallets.
"Since the beginning, we've held to the philosophy of making games with no pay-to-win or cash grab elements – we respect our players and believe that these tactics aren't necessary if we simply build games that players want to play."
Ashes of Creation: Apocalypse comes to Steam Early Access today. It's unclear how long the game will remain in this stage or when players can expect to see the MMO.