Dying Light 2 Will Receive At Least Four Years Of Post-Launch Support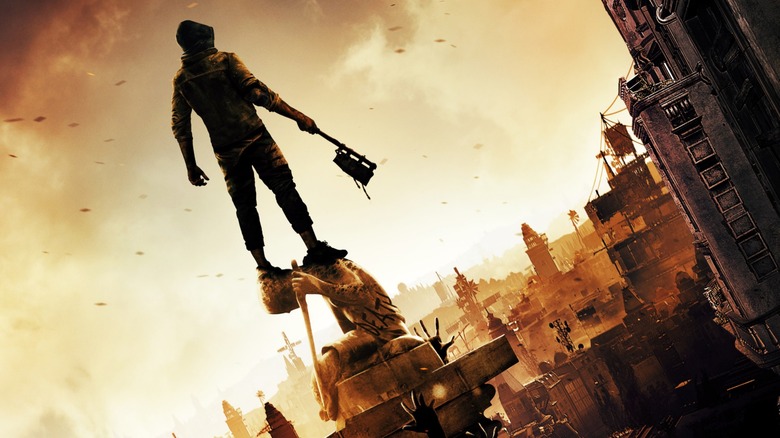 Dying Light 2 developer Techland has confirmed their intention to support the game for at least four years following launch with DLC, patches, and other bonuses. The team also shared how much time players can look forward to spending with the base game.
During an interview with Prankster 101, lead game designer Tymon Smektala revealed that Techland's post-launch plans for Dying Light 2 resemble the approach they took with the first installment in the series.
"Dying Light 1 was supported for four years after its release, and the plan for Dying Light 2 is exactly the same," said Smektala. "We want this game to be supported after its release. We know that a lot of fans will be waiting for DLCs, updates, extra stuff they can get their hands on. And we promise to deliver them just that."
Smektala also discussed Dying Light 2's total playtime, which is slated to be four-times the size of the original. The main campaign reportedly takes 15-20 hours to finish. Completionists, however, could spend up to 100 hours pursuing the game's side missions and full lineup of content. Techland has previously stated that player agency will play a large role in the game, with your choices manifesting into very real consequences. This sort of non-linear, faction-dominated gameplay should also enhance Dying Light 2's replayability, providing additional hours of play.
"As you play the game you will make many difficult dilemmas and you will make difficult choices by gameplay, by dialogue, by exploration. The choices you make will transform the world around you," a Techland representative told VG247.
Dying Light 2 comes to Xbox One, PC, and PlayStation 4 in Spring 2020. According to Techland's chief technology officer Pawel Rohleder, it will also be a cross-generation title, meaning you'll likely be able to play it on Xbox Scarlett and the PlayStation 5 later in the year should the release date rumors prove true.