Snag Control For 20% Off This Weekend During The PS4 Flash Sale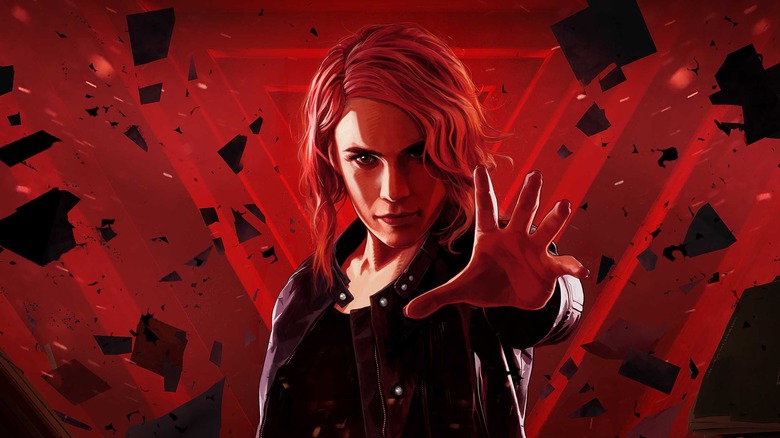 Looking for a new game to play this weekend? Sony Interactive Entertainment is at it again with another digital Flash Sale, slashing prices on several 2019 releases. PlayStation 4 users can snag up to 30% off at the PlayStation Store, including an impressive discount on Control, the acclaimed paranormal shooter from Remedy Entertainment.
Coming in at 52 games, this weekend's promotional event is one of Sony's lighter offerings; however, the publisher has made up for it by throwing several recent titles into the mix. You won't find Mortal Kombat 11, Days Gone, Devil May Cry 5, and some other 2019 blockbusters on the sale list but you can save a few bucks on fan favorites like the aforementioned Control and World War Z. Here are some of the more tempting titles:
Control -$47.99 (20% off)
Control Digital Deluxe Edition – $63.99 (20% off)
Control Season Pass – $19.99 (20% off)
Dirt Rally 2.0 – $23.99 (60% off)
Dirt Rally 2.0 Digital Deluxe Edition – $31.99 (60% off)
Dirt Rally 2.0 Super Deluxe Edition – $59.99 (40% off)
World War Z – $23.99 (40% off)
Fell Seal: Arbiter's Mark – $19.49 (35% off)
The Yakuza Origins Digital Bundle – $37.49 (25% off)
Wolfenstein: Youngblood Deluxe Edition – $29.99 (25% off)
While not one of Sony's best sale lineups, there's a little something for everyone here. World War Z is a decent zombie apocalypse shooter that will likely satisfy fans of the Left 4 Dead series. Wolfenstein: Youngblood, though flawed, boasts some fun moments, offering the catharsis that comes with wiping out entire squads of Nazis. Control, which may be the best game Remedy has created and is certainly one of the best releases of the year, serves as the crown jewel of the promotion.
The PlayStation Store Flash Sale runs until September 30 at 8 a.m. PST. Make sure to grab these deals before they're gone.