Outriders - What We Know So Far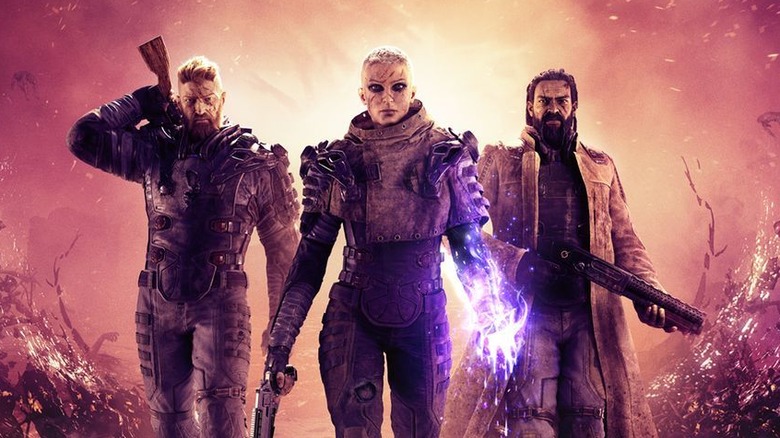 Word of Outriders, the mysterious sci-fi game from Square Enix and Bulletstorm developer People Can Fly, started circulating back in May when the Outriders Twitter account shared a string of enigmatic messages. The sequence culminated in a brief teaser video showing an individual waking from cryostasis, setting up the game's full reveal at E3 2019.
The creators have shared little information about Outriders at this stage; even the Twitter feed has run dry, the cryptic messages ending in June. Here's everything we've learned so far about the game's release date, story, platforms, and trailer.
What is the release date for Outriders?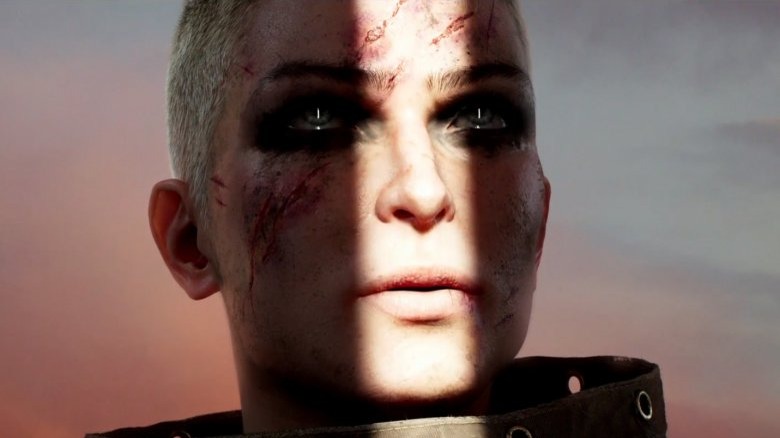 Outriders is in active development at Warsaw-based People Can Fly. The team includes several industry veterans who have worked on AAA titles like Gears of War and Fortnite. The company has expanded to four studios and has over 200 employees working on the new IP which creative director Bartosz Kmita described as "a game we wanted to make for a very long time."
Square Enix recently announced that we can expect to see Outriders by September 2020, with a more specific date to be announced in the near future.
What is the plot of Outriders?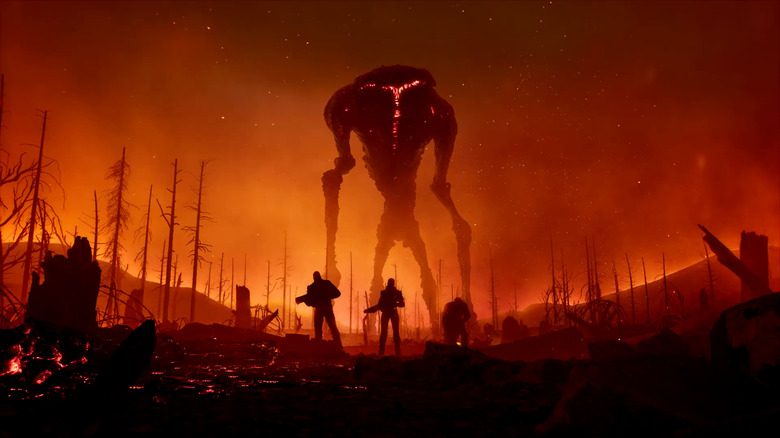 Outriders transports you to a dark and desperate world in which pioneering humans have left a devastated earth behind to search of a new place to settle. This search takes them to the alien planet of Enoch; however, their ship, the S.M. Flores is damaged in transit. Though the crew manages to build a settlement, the bleak shanty town and brutal environment hint at a dark future little better than the world they left behind.
PCF created Outriders with both solo and multiplayer enthusiasts in mind. You can experience the story with your friends or on your own via drop-in, drop-out co-op which allows you to take on the dangers of Enoch with up to two other players. Whether you choose to venture forth by yourself or with a party, you'll traverse the blighted planet in search of the source of a mysterious signal, squaring off against the elements and massive creatures who stand in your way. Though the promotional materials show pre-generated outriders, you'll play through the game as a custom character.
Which platforms will Outriders release on?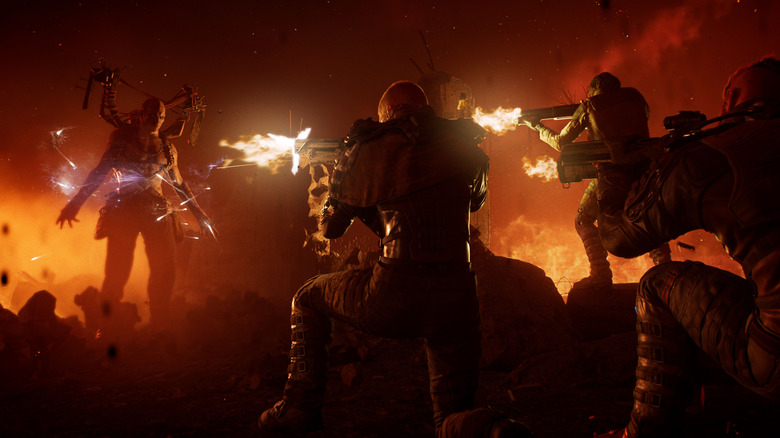 In addition to the summer 2020 launch window, Square Enix revealed that Outriders would release for Xbox One, PlayStation 4, and PC. It's currently unclear which platforms PC players will be able to purchase the game through. People Can Fly was once a division of Epic Games before striking out on its own in 2015, a history that might come into play in the ongoing battle between Steam and the Epic Games Store.
There's no word on whether Outriders will eventually make its way to Nintendo Switch or Google Stadia.
Is there a trailer for Outriders?
Square Enix shared the Outriders reveal trailer at E3 2019. Though cinematic, the video does a good job of setting up the game's brutal sci-fi atmosphere, including the ramshackle settlement, intense gunfights, and general air of misery and carnage. The trailer also opens and closes with a look at the signal receiver that will play a large role in guiding your journey.