Pug Scores A Halo Voice Acting Role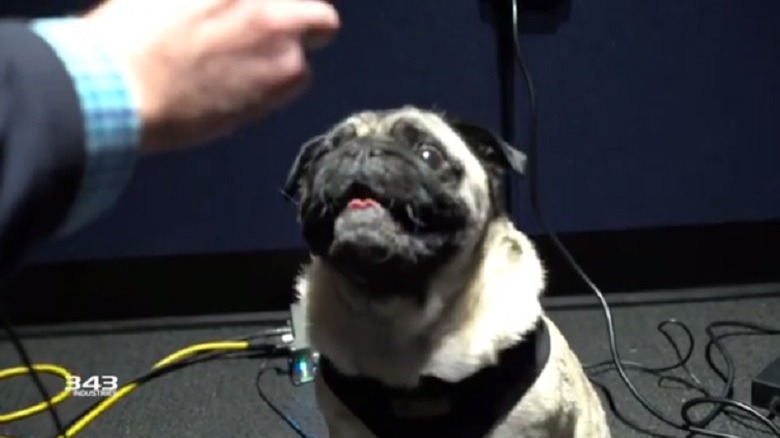 When it finally comes time to gun down grunts in Halo: Infinite — due out in Holiday 2020 — we want you to think about the sounds they make; the slurps and the growls. And then we want you to think about Gyoza, the pug pictured above. There's a good chance he was the voice actor for those bad guys.
That's right. Who said voice acting was just for humans? Gyoza is the friendly pug owned by the Technical Art Director at 343 Industries, the studio behind Halo. And it seems he does a lot more than come to work and look super cute. He's also putting some hours in as a voice actor for Halo: Infinite, lending his various sounds to the game in ways we aren't knowledgeable about just yet, but hope to learn more about in the future.
We've always wondered how some of the various enemy sounds in sci-fi games like Halo have been created, and it appears we may be getting an answer thanks to the Instagram video shared by the Halo team. Could it always be dogs? Is every other game studio out there also employing dogs as voice actors?  This definitely sounds like a world we want to live in, but at the same time, one has to wonder if the dogs have some kind of union contract with 343 Industries, and if they're protected in the same way humans are.
If only there was a dog equivalent of Troy Baker. Then we'd very quickly have the answer to this question.
At any rate, Gyoza looks nothing but excited to become part of the Halo franchise. And we're really looking forward to figuring out which noises are his and which were obtained by some other means.
Halo: Infinite comes to PC and Xbox One in Holiday 2020.