Mario And Luigi RPG Dev Files For Bankruptcy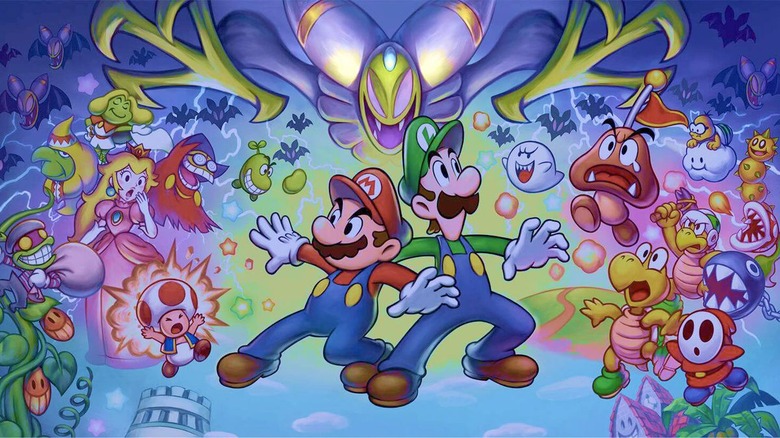 Okay, okay, we'll be the first to admit: the Mario & Luigi RPG games aren't the most popular of Nintendo titles. But the news of AlphaDream filing for bankruptcy is still a sad surprise. The Japanese studio had been producing games in partnership with Nintendo since 2001, including notable titles in the Mario & Luigi RPG series such as Bowser's Inside Story, Partners in Time, and Superstar Saga. These games enjoyed general success on the Nintendo Game Boy, DS, and 3DS, respectively, but were never nearly as successful as mainline Mario games. 
The company filed for bankruptcy on Oct. 1, apparently crippled by rising development costs and devastated by disappointing sales performances. Not to mention the 465 million yen (approximately $4.3 million) debt that AlphaDream has been laboring under since last year. The company reportedly had an annual income of 300 million yen back in the fiscal year of 2014; sadly, it appears times have changed.
The last we heard from the studio (as far as Nintendo is concerned) was back in January of 2019 following the North America release of the remake of Bowser's Inside Story for the Nintendo 3DS, which was bundled with a new adventure called Bowser Jr.'s Journey. The remake was generally well-received as a good old dose of nostalgia, but the Bowser Jr.'s Journey side story apparently felt contrived and disappointing. Maybe this was our first sign of AlphaDream's eventual and unfortunate fate. 
AlphaDream also made a name for itself by developing games centered around everyone's favorite Japanese hamster, Hamtaro. Like Mario & Luigi RPG titles, Hamtaro: Rainbow Rescue, Hamtaro: Ham-Ham Games, and Hi! HamTaro: Ham-Ham Challenge, were bright, funny, and well-received adventures starring fan-favorite characters. 
The closing of AlphaDream just further goes to show that even studios that produce popular, critically acclaimed games can feel the squeeze of rising development costs. Bummer.