The House Of The Dead 1 & 2 Are Being Revived And Remade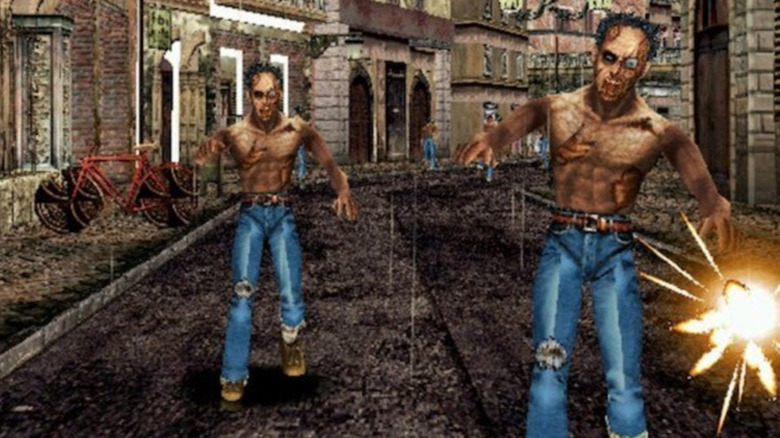 Arcade dwellers, rejoice! The spookiest and scariest of light gun arcade shooters are getting reanimated for modern hardware, as publisher Forever Entertainment has confirmed via Twitter that it has signed a deal with Sega to breathe new life into The House of the Dead 1 and 2. 
First finding life as rail shooters (the original jump scare machines) in the '90s, The House of the Dead 1 and 2 are credited with popularizing zombies in video games at a time when zombies were largely reserved for film. Telling the horror story of a mad scientist's awful experiments come to life, the games pioneered the experience of taking aim at the undead in a video game. In fact, some of the first zombies that could do a bit more than just moan and shuffle were the unsung heroes of The House of the Dead; the games featured some of the very first zombies who would run, not walk, at unsuspecting players. Talk about a jump scare.
As for what to expect from the zombies in the remakes; well, we're not sure. A lot's happened since the '90s (like the entire Resident Evil franchise, for example). The bar has been raised.
In 1998, gamers were able to shoot down undead hordes when the first game made its way into homes on the — wait for it – Sega Saturn and PC. The sequel found its way onto the Saturn the following year, and was ported to the PC in 2001. And in 2009, Sega brought the profanity-soaked, '70s-explotation-film-esque The House of the Dead: Overkill to Nintendo Wii. 
There's no word from the remakes' developer MegaPixel Studio (of Panzer Dragoon fame) on whether or not we'll be getting a remake of Overkill anytime soon. And as of now, we don't know which platforms the announced remakes are coming to, or when we might expect to see them.
What we do know is this: this news has come during the spookiest time of year. That should please fans of these classic arcade experiences.