Stardew Valley Dev Breaks From Publisher Amid Controversy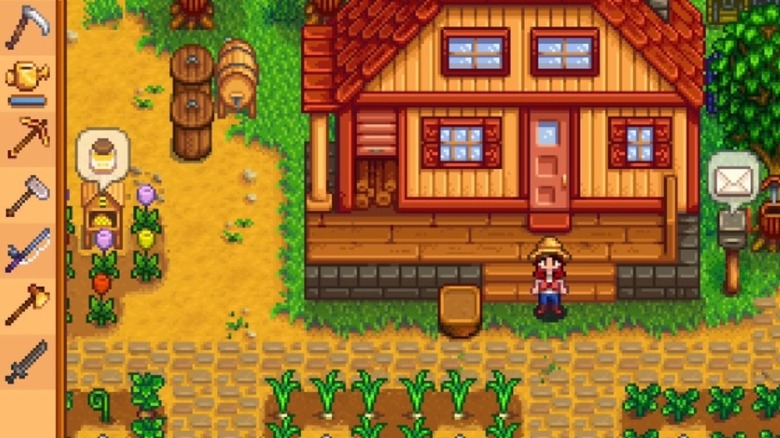 Stardew Valley's creator Eric "ConcernedApe" Barone has expressed his... well, concern about the allegations surrounding former publisher Chucklefish that have recently surfaced.
In case you missed it, Chucklefish is accused of implementing exploitative practices when it came to the development of 2016's indie darling Starbound, with writers like Damon Reece claiming that they worked "hundreds of hours" while they were teenagers but weren't paid "a single cent." Barone broke with Chucklefish last year, opting to instead self-publish Stardew Valley on almost all platforms. Now it seems his decision was directly connected with the Starbound controversy. 
Clarifying his relationship with the publisher in a blog post, Barone said that Chucklefish's involvement with the development of Stardew Valley was as minimal as possible. Barone was the lone creator during the four and a half years of building the beautiful Pelican Town. He further said that he was aware of all the hullabaloo around Starbound's creation, saying, "I can also say that, both personally and in my capacity as the recent founder of a small team, I believe in compensating developers for their contributions in working on games."
What does Chucklefish have to say about the "dozen other unpaid workers" that Reece claimed worked on Starbound? In a statement to PC Gamer, the studio wrote, "We're aware and saddened by the current allegations against Chucklefish regarding Starbound's early development. During this time both the core crew and community contributors were collaborating via a chat room and dedicated their time for free. Community contributors were under no obligation to create content, work to deadlines or put in any particular number of hours."
No one is happy with the situation, and given the controversy, Barone was being questioned on his knowledge and involvement with possibly unethical practices at Chucklefish. This is likely what prompted his blog post and why he has moved to distance himself from Chucklefish.
It's safe to say you won't be seeing the 16-bit Chucklefish logo in Stardew Valley ever again.