Apple Arcade Adds Four New Games In Surprise Update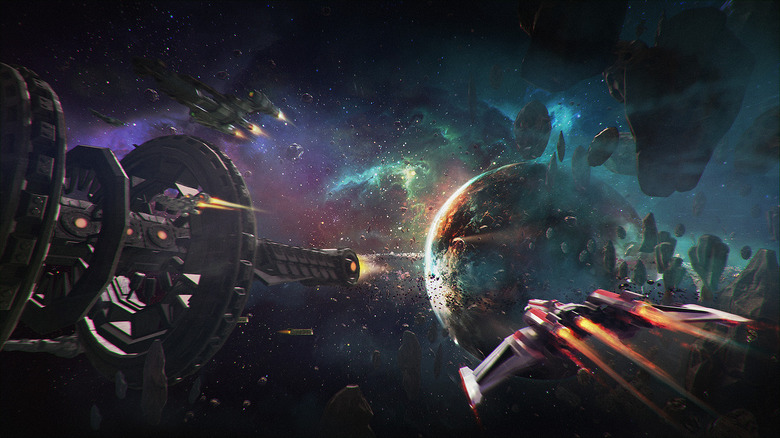 Apple Arcade, the new subscription service from Apple, surprised users with four new games over the weekend, including the debut of Pilgrims, a fresh offering from Machinarium developer Amanita Design.
Pilgrims is a quirky adventure title that centers on travel, friendship, and general playfulness. Packed with unique animations, custom sound effects, and dozens of items and characters, you can take multiple paths to complete the game, unlocking up 45 achievements along the way. Help your fellow travelers complete their tasks and stories, experiencing the many unexpected and often humorous outcomes.
The Bradwell Conspiracy offers an immersive first-person narrative set in the aftermath of an explosion at the Stonehenge Museum. You find yourself trapped in an underground complex filled with hidden lore and secrets. To escape, you must coordinate with a fellow survivor confined in another area, sharing photographs and solving puzzles. Originally slated for release on October 8, The Bradwell Conspiracy launched a few days early for Apple Arcade subscribers.
Those looking for a more traditional arcade experience can check out Redout: Space Assault, a space shooter that transforms you into an ace fighter pilot. Take out rebels and space pirates, help scientists complete their research, and protect your organization's personnel as you pave the way for mankind's colonization of Mars. As you complete missions, you'll unlock Cards and Tokens to upgrade your ship's Hull, Shields, Energy Weapons, and Missiles, letting you take on bigger and badder enemies and single-handedly turn the tide of the war.
Finally, you can check out Nightmare Farm, the new game from the developers behind the adorable Neko Atsume: Kitty Collector. Described as "the story of a painful nightmare spinning in a bright world," Nightmare Farm tasks you with growing crops, preparing food, and gifting visitors with toys, a ritual capable of mending both the mind and body as is the case for the girl in the story. We could all benefit from a little more kindness and cuteness in our lives.
Pilgrims, The Bradwell Conspiracy, Redout: Space Assault, and Nightmare Farm are available now for iPhone, iPad, and Apple TV.