Borderlands Anniversary Celebration Continues With Rare Spawn Hunt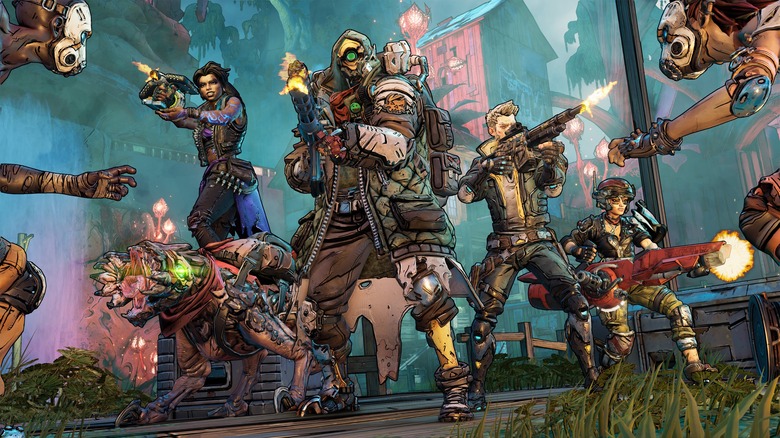 Gearbox has announced another week of festivities in celebration of the 10-year anniversary of the Borderlands franchise. Borderlands 3 players have more in-game bonuses to look forward to, this time in the form of a Rare Spawn Hunt.
Rare Spawns, as the name suggests, are special, named enemies you can normally encounter while exploring "the untamed wilds and urban hideouts" of the game. Occasionally, they will show up on bounty boards, however, they're about to become a lot easier to find. During the promotional period, certain Rare Spawns are guaranteed to spawn in a specific location; they will also have an increased chance to drop unique Legendary loot.
Here's the full list of rare baddies you can run into, along with the items they might drop:
Rakkman – Night Flyer, Legendary Pistol
El Dragon Jr – Unleash the Dragon, Legendary Artifact
Road Dog – Redline, Legendary Shotgun
IndoTyrant – Random Customization
Force Troopers – Random Legendary class mods
Demoskaggon – Random Legendary Shield
The Unstoppable – Band of Sytorak, Legendary Shield
Thunk & Sloth – It's Piss, Legendary Grenade Mod" 
Maxitrillion – The Horizon, Legendary Shotgun
Borman Nates – Psycho Stabber, Legendary Pistol
Princess Tarantella II – Hive, Legendary Rocket Launcher
Mother of Grogans – Random Legendary Artifacts
Red Jabber – Random Legendary Grenade Mod
Urist McEnforcer – Masterwork Crossbow, Legendary Sniper Rifle
The Borderlands 3 Rare Spawn Hunt runs from October 8 at 9:00 a.m. PDT to October 15 at 8:59 a.m. PDT, at which point the new theme, "Show Me the Eridium!" will kick in. "Mayhem on Twitch!" is slated to follow in week four, with "Spooky Surprise" marking the celebration's conclusion in week five. Based on the pattern thus far, you can expect more information about the upcoming themes the day before each event goes live. Happy hunting.