The Real Reason Ghost Recon: Breakpoint Bombed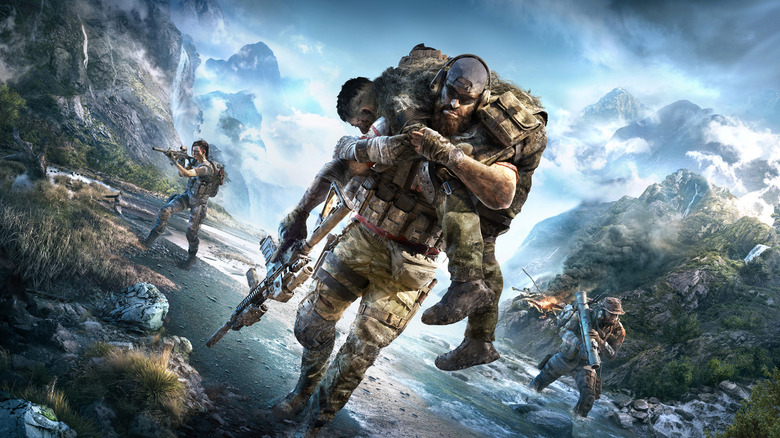 Ghost Recon: Breakpoint was supposed to be the Ghost Recon title that addressed all of the shortcomings of Wildlands. This spin on the franchise would take place in a cooler, less controversial locale. You wouldn't have the same disappointing A.I. squad that Wildlands provided you. And come on... JON BERNTHAL. The game had Jon Bernthal! How could it lose?
Advertisement
With stunning ease, as it turns out.
Ghost Recon: Breakpoint currently sits at a Metacritic score of 61, and the reviews have not been kind to Ubisoft's latest entry in this long-running Tom Clancy series. The game seemingly did away with the strategic, long-range gameplay the Ghost Recon gameplay has long been known for in favor of something thats more akin to The Division 2. You're not really playing a tactical shooter here, nor are you playing a normal shooter period. You're playing what most refer to these days as a loot-based shooter, with guns that have scores and pieces of armor that somehow make you — a human soldier — kill other human soldiers faster.
And Ubisoft apparently decided the best way to improve your supporting cast of characters — your A.I. squad — was to remove them entirely. In Breakpoint, you're either lone-wolfing it — which reportedly makes the game very challenging in some areas — or teaming up with a friend for co-op. That doesn't seem to be in the spirit of what Ghost Recon games are supposed to be. When you add the fact that large portions of the game are either boring, buggy, or both, you can understand why so many people have been disappointed with Breakpoint.
Advertisement
In the words of PC Gamer, which scored the game a 40 out of 100, "Ghost Recon: Breakpoint is a bizarre Frankenstein's monster of a shooter, functional in a basic sense, but fundamentally at odds with every second of its own existence."
At the very least, Jon Bernthal showed up and delivered a solid performance. It just wasn't enough to save Ghost Recon: Breakpoint from potentially ending up in the dust heap of history. Perhaps a few updates could, though. We do live in the era of live service games, these days, so keep an eye on Breakpoint. We could find in a few months that it's become a much better game. Or not.