Need For Speed: Heat Release Date, Cars, Trailer And Platforms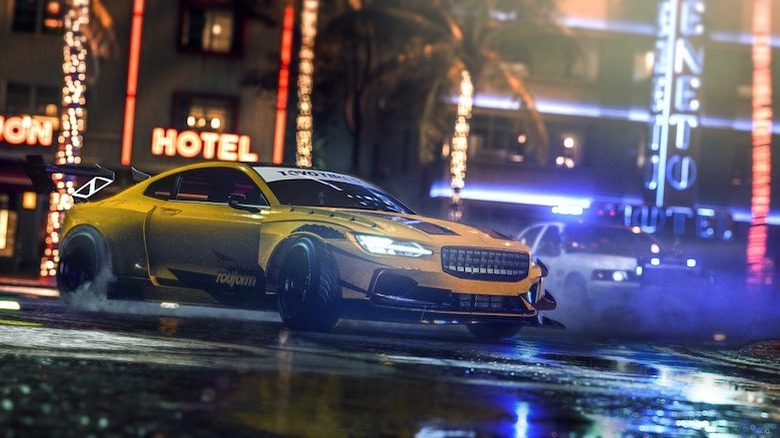 Since the series was initially established in 1994, Need for Speed has become a go-to portal for arcade and simulation racing fans alike. And over the years, it's seen a number of legendary entries, from the classic Hot Pursuit games to Criterion's impressive revisiting Need for Speed: Most Wanted.
But the series has also seen its fair share of lulls, particularly in this generation, with both Need for Speed (2015) and Need for Speed: Payback not quite being up to snuff. But EA and Ghost Games have a plan to bounce back, and it comes with the release of Need for Speed: Heat. It looks to go back to basics by recapturing the excitement of earlier games, while at the same time introducing new features that racing fans are sure to love.
Let's take a good look under the hood and see what Heat will have to offer once it leaves the garage on Nov. 8.
Need For Speed: Heat's release date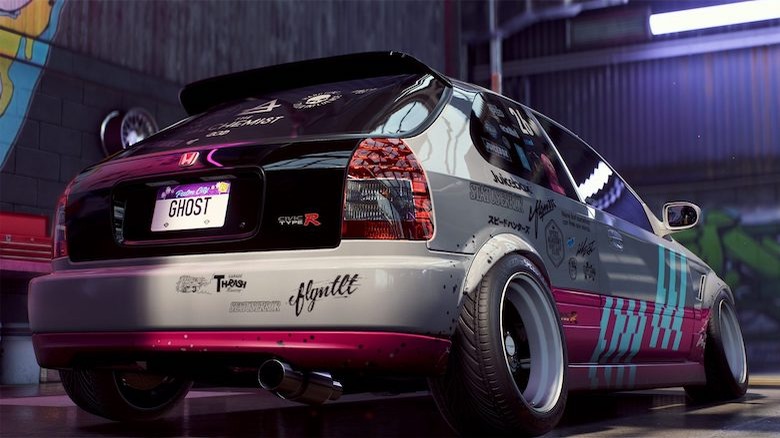 Fans won't have to wait too much longer to get revved up with Need For Speed: Heat. The game arrives Nov. 8, releasing on Xbox One, PlayStation 4, and PC. Sadly, it doesn't look like Nintendo Switch owners will be able to join this party. Hopefully, they'll get a Need For Speed experience for themselves down the road.
For those that want to partake in the racing fun before the game's release, there isn't any sort of beta planned, at least at the moment. However, EA and Origin Access will give them the ability to enjoy what the game has to offer starting Nov. 5 through a Player First Trial. It's unknown how long that will last, but previous trials have gone ten hours, so that's likely going to be the case here. They're great for taking the game on a test drive.
EA and Ghost Games are betting big on bringing back Need For Speed proper. Here's hoping they bring the Heat!
The trailer for Need For Speed: Heat
As you can see in the reveal trailer, Electronic Arts' latest Need For Speed, Heat, is split up into two halves: day and night. During the day, players can take part in the Speedhunters Showdown, where they're able to earn Bank (the in-game currency) to upgrade their cars and the garage that they keep them in.
Then comes the evening action, in which any of this Bank they have left over can be put on the line against other underground racers. But it's not all smooth cruising down the streets, as the Palm City police department is on the prowl, looking to bust any racers that cross their path. And they're not doing so in toy cars, either: they've got top-of-the-line vehicles to keep up with them. Considering that police presence has been heavily used in past Need For Speed games, it seems only fair they make a return.
So no matter what time of day you race -– or what side you prefer to race on -– Heat is jam-packed with activities.
The difference between night and day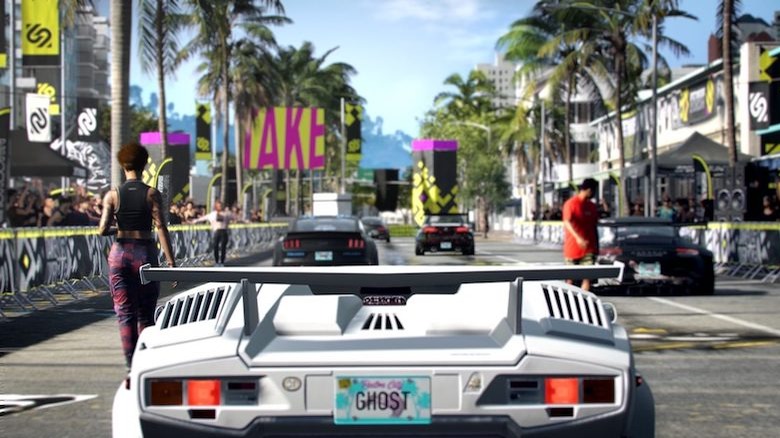 There are two types of racing events that players can take part in: a sanctioned circuit during the day, and illegal street competitions at night. But the cool thing here is that players don't have to wait for the day to cycle through to take part in their favorite activities. That's because Ghost Games has put time into the hands of the players. At any time, you can switch between night and day, should you feel like trying something different from where you've raced before. There is a catch, however: there's no way to change the current cycle unless you reach a safehouse first. You didn't think you'd be able to escape the police by making the sun come up, did you?
This is a great way to get right to the portion of the game you want to go. Night seems really alluring with the ability to pick up Rep. But the day events are equally enjoyable, with the chance to earn Bank and really stock up your garage with the goods you require.
Try out both circuits and push your racing skills to the limit! Who needs sleep?
Heat is a break from Need For Speed: Payback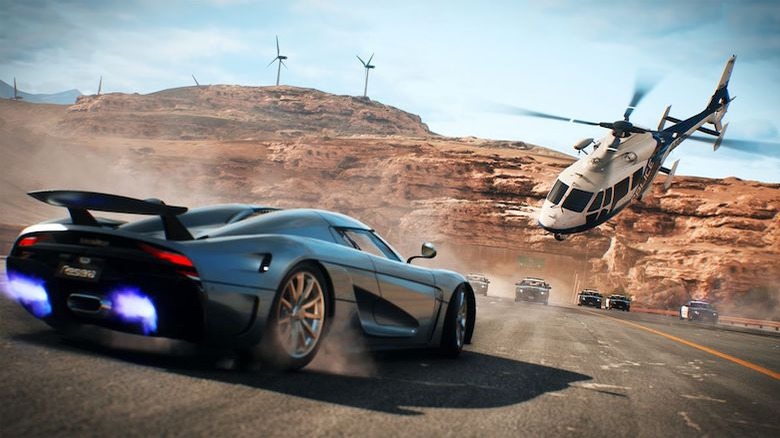 In a way, Need For Speed: Heat is a "back to basics" sort of racer, channeling games that worked well in the past. This is good news for fans that were disappointed with the prior entry in the series, 2017's Need For Speed: Payback. Also developed by Ghost Games, Payback looked to take a cue from the popular Fast and Furious films. However, the structure was far more limited than the games that preceded it, namely the enjoyable Need For Speed: Rivals.
Like previously released games, Payback did have an open world structure, where players could race to their next mission. However, it also had a surprising amount of limitations, particularly when it comes to police pursuits. Rather than "losing" them by any means necessary, players were forced down a particular path, with too many restrictions. In fact, most of the game felt this way, with the biggest moments playing out automatically. Plus, the game did not have nearly as many high-speed antics as previous releases. Not only that, but the script and characters were forgettable, and the Speed Card system complicated matters way too much. 
Though the game didn't perform well, EA has a chance to win fans back with Heat.
Need For Speed: Heat has quite the car list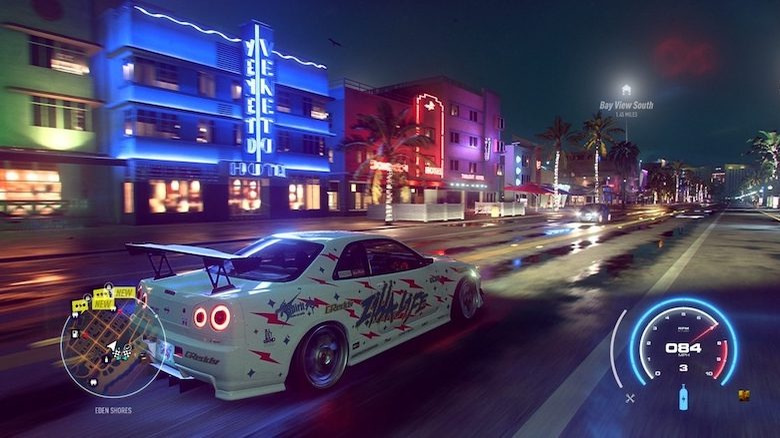 Fans were disappointed to learn that Need For Speed: Payback only had a small number of cars available. Sure, that was still 74 vehicles, but that was less than most other racing games. However, Need For Speed: Heat looks to make up for it. The game will offer over 120 different rides, including models from Acura, Alfa Romeo, Aston Martin, Audi, BMW, Buick, Chevrolet, Dodge, Ferrari, Ford (yes, including Mustangs), Honda, Infiniti, Jaguar, Koenigsegg, Lamborghini, Mazda, McLaren, Mercedes, Mercury, Mini Countryman, Mitsubishi, Nissan, Pagani, Plymouth, Polestar, Pontiac, Porsche, SRT, Subaru, Volkswagen, and Volvo. And, again, this is with the game's launch. There could be a number of downloadable vehicles joining the party, including special editions.
What's more, K.S. Edition cars are up for grabs for those that pre-order the game. These special rides will be on hand with all editions. The Standard version will offer one starter car; but the Deluxe Edition will feature three additional cars, along with yet-to-be-announced bonus goodies.
In short, you'll have no trouble keeping your garage full with top-of-the-line rides.
Need For Speed: Heat channels the popular Underground games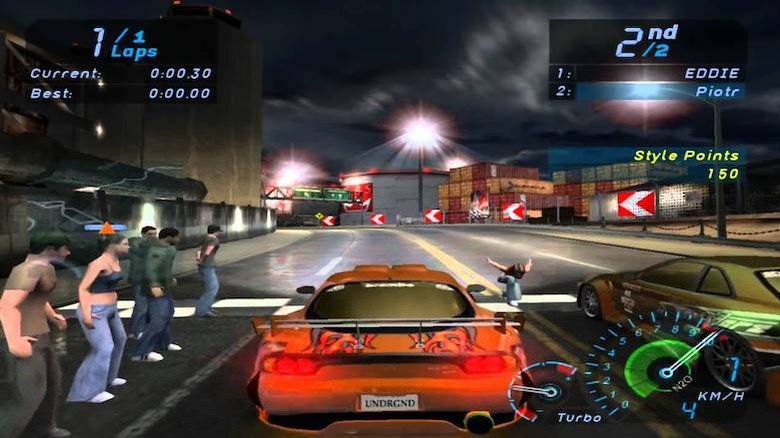 With Need For Speed: Heat, Ghost Games looks to focus on what made some of the most popular games in the series work so well. In a sense, it appears to be channeling the Need For Speed: Underground games. The first of these titles came out in 2003 for Xbox, PlayStation 2 and GameCube, from the development team at Black Box. In it, players met other racers, both friends and foes alike, and raced in a number of less-than-legal events. Along the way, they could earn a number of performance upgrades through various challenges, along with customization tweaks to make their ride look sweeter than ever.
Heat has a variety of these features as well, along with high-octane racing where risk is everything. That sounds just like Underground to some. Heat could be the return to form that fans are seeking.
Reputation, or Rep, is everything in Need For Speed: Heat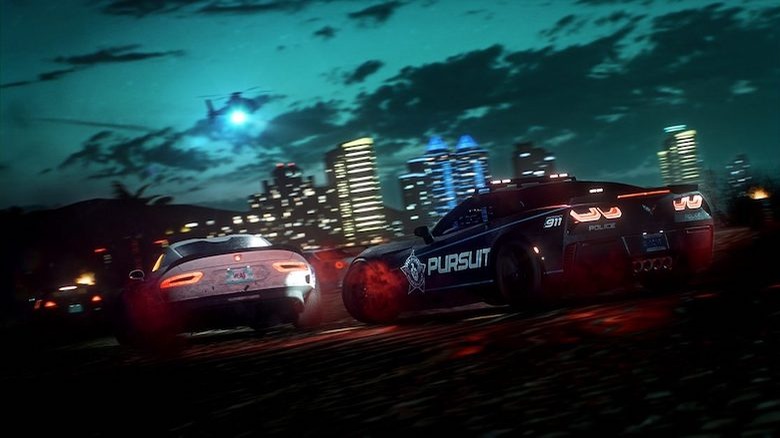 To create a name for yourself in Palm City, having lots of Bank helps. But Rep is also just as important, as you want other racers to know just how good you are.
Rep serves as your general player level. The only way to increase it is through the evening races, where risk earns you reward. By upping your Rep with victories, you have the opportunity to purchase extra car parts for your rides, using what you have available in your Bank. It acts a currency for these goods. Relax, you're able to build it back up with ease, provided that you keep your racing skills in shape. It helps to master the general fundamentals of Heat's controls, including drifting, which won't sacrifice your speed around tight turns, and your boost. You'll want to build up as much Rep as you can in an effort to build up your garage. But there's something else that goes right along with it — and that's the titular Heat mechanic.
The Heat is on in Need For Speed: Heat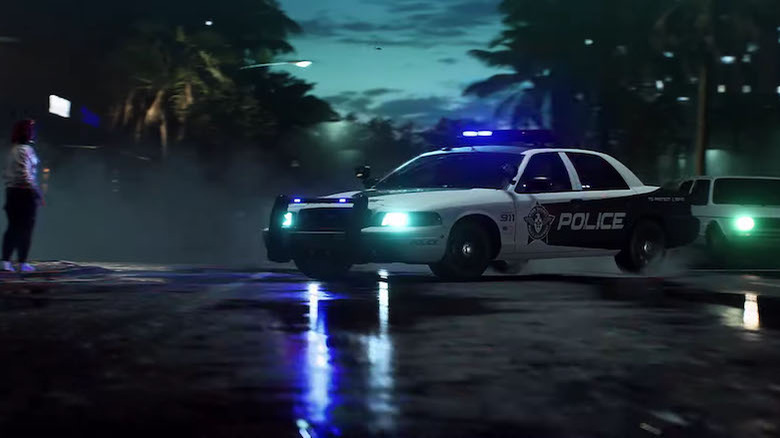 Heat only turns up during evening races, where events are a little more on the dangerous side. It works as a multiplier of sorts, giving you additional Rep as you take risks. This includes performing a number of savvy (yet illegal) stunts, such as drifting and exceeding the usual speed limit. By doing so, the points will stack up even further, opening up more options for your garage and, in addition, more Bank.
With reward comes risk. If you do push your Heat rating to the limits, the resistance from Palm City's police force stacks up just as quickly. That means more cars riding your tail, a possible helicopter attacking from above with bombs, and more. This makes your getaway even riskier, and your hunt for one of those precious safehouses — which lets you keep your Rep while knocking down the Heat level — all the more worthwhile.
The question is if you want to take enough of a chance to build up more Rep, or play it safe. Need For Speed: Heat provides these options, so play it how you want!
The police in Need For Speed: Heat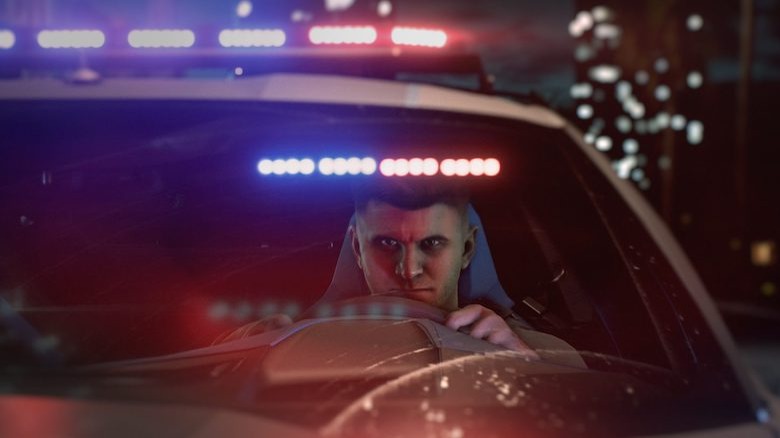 In case you didn't know, the Palm City police are not messing around. They'll be on patrol at night, keeping an eye open for illegal street races and busting its participants. They'll not only be watching out during events, but also in Free Roam, when you're looking for the next thing you do. If you have a low Heat level, they won't pose too much of a threat. Push it to the max, however, and you practically become Palm City's most wanted; the police will ram you at every turn in order to stop you. And even if your car manages to attain a first place victory, they'll stay in hot pursuit, not leaving your side until you make it to the nearest safehouse. That is, if you can.
There is one thing players can do about them in multiplayer, however. If you're being pursued by police and manage to create an accident, this can affect other events taking place in Palm City. The open world actually makes a world of difference here, with some events -– even with the police –- possibly affecting how another player's race ends.
But the cops are always on duty, so watch out!
Customization in Need For Speed: Heat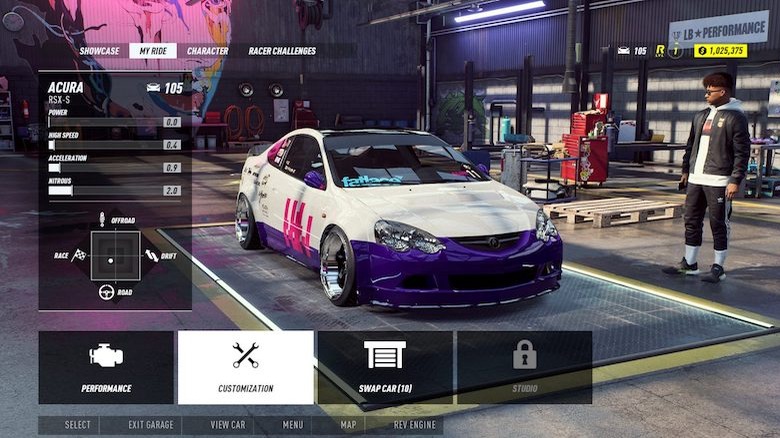 Like previous Need For Speed games, players that like to change things up will love with the Heat's customization features. We don't just mean swapping out the paint job, but also throwing in parts that maximize your performance. For instance, you can change the exhaust system to make your engine run more smoothly and also deploy a special nitrous system that can work one of two ways. You can either set it up to unleash a huge speed boost all at once, or divide up your loadout with smaller doses, so you can reserve some extra push as you head towards the finish line.
But that's not all. Special items are also available, which can provide some extra perks. One can fill up your nitrous when you need it the most, while the other serves as a countermeasure when the police try to shut down your engine. More will be available in the full game as well, giving you that extra advantage in the race — and then to make the safehouse afterwards. 
So as you unlock new parts in Heat, feel free to test how they change things up!
The Return of Alldrive and Multiplayer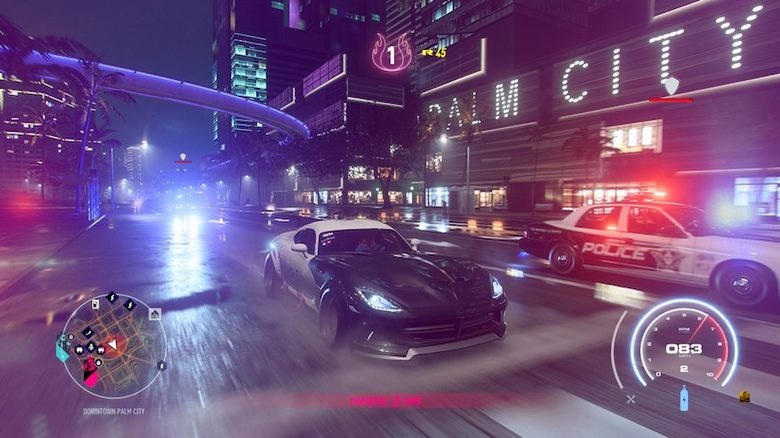 As we mentioned above, Need For Speed: Heat benefits from an open world environment, where racers can interact with one another and create effects that could change the course of an event, for better or for worse. But multiplayer goes deeper than that, with a number of races available throughout the city.
Free Roam lets you find nearby racers with ease, thanks to the return of the AllDrive system. This navigational tool tracks down events in the area, as well as any friends that are speeding around. You'll be able to match up with them, if you wish, and see how they do against your ride. Up to 16 players can take part in an event at the same time, so those with a large group of friends will be able to hop in.
On top of that, the game will allow you to team up with others, even if they aren't necessarily online. This is done through leaderboards, as you'll be able to progress in races alongside your squad and help bump up your overall score. It's likely to be a racing jungle out there, with various teams competing. You'll need every good racer that you can get.
Can Heat bring Need For Speed fans back?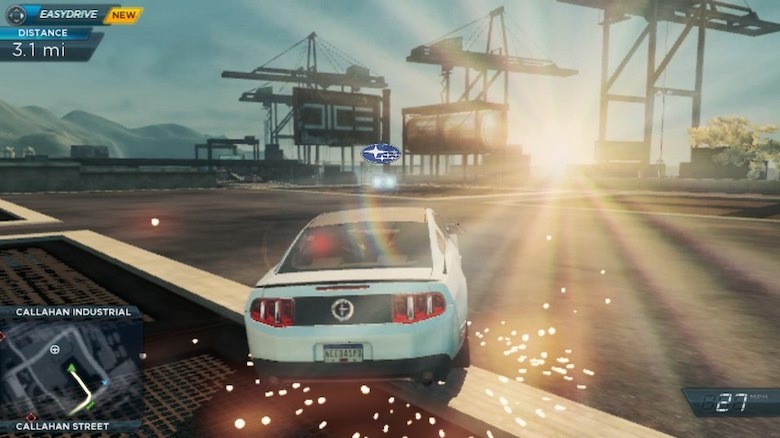 The real question is if Heat has enough to bring players back into the fold after being scared off by both the maligned 2015 release and Payback. However, Ghost Games has paid very close attention to the community and seems to be going for that old-school vibe that previous games in the series captured. And, at the same time, they're also keeping up that high-end connectivity, so players can connect with one another online, challenging each other to races and maybe even taking part in a pursuit together.
The series was at its best when it focused on the races, rather than the frills surrounding them. For instance, Criterion's Need For Speed: Most Wanted in 2012 struck gold with its open-world structure and a wrecking system along the lines of its classic Burnout games (most notably Takedown). While Heat won't exactly have that level of destruction, there's still a lot of trouble to get into.
At least it sounds more fun than Payback, at least ... so that's a step in the right direction.