How Long Does It Take To Beat Indivisible?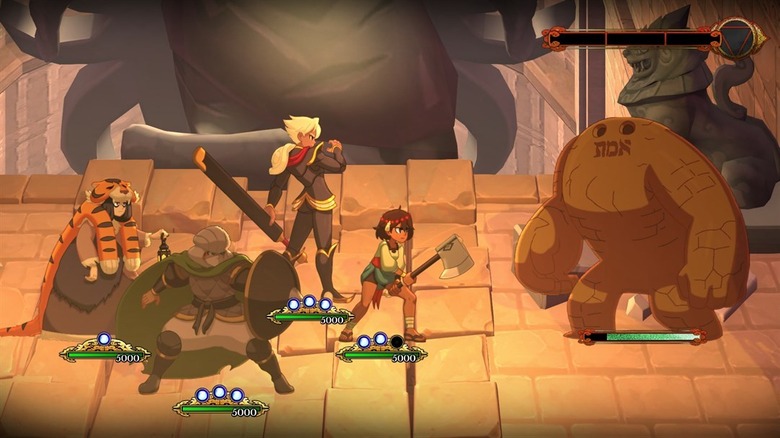 Even if you're a fan of action RPGs, it's possible the release of Indivisible is catching you by surprise. Developed by a small indie studio called Lab Zero Games (best known for its work on Skullgirls), Indivisible is a game that a lot of people are comparing to Valkyria Chronicles in its systems and style.
And since Indivisble is an action RPG, those who haven't played it also want to know how long the campaign takes. Fortunately, reviews are now out for the game, and we've got the scoop.
IGN pegs the completion of Indivisble at around 30 hours. Wccftech estimates that most players will sink between 20 and 25 hours into Indivisble's story mode. Destructoid apparently shot through the campaign like something out of a canon, wrapping it up in just 19 hours. And Game Informer landed somewhere in the middle of it all, recording a time of 25 hours for Indivisible's main story.
Averaging everything together, it should take most players somewhere between 23 and 24 hours to play through Indivisible from start to finish.
Is that enough story for you? You'll have to hope so, because according to most reviews, there's not much else happening in Indivisble outside of the core campaign and what you experience there. This doesn't appear to be a game with a lot of side quest action, nor will you discover a New Game Plus mode waiting for you after you complete the journey for the very first time. In fact, Destructoid noted that "continuing your save file appears to simply restart the adventure from scratch." So it doesn't even seem like you can re-enter the world once the story comes to a close.
Still, this might be a game that's worth both your money and the nearly two-dozen hours you'll spend with it. Reviews have been anywhere from average to above average, and if nothing else, it shows there's a promising future for Lab Zero Games and Indivisible as a franchise (that is, if the studio wants to make it one).
Indivisible is out today on PC, PlayStation 4, and Xbox One. A version is planned for Nintendo Switch at a later date.