Ubisoft Adapting Rayman, Watch Dogs, And More Into Animated Series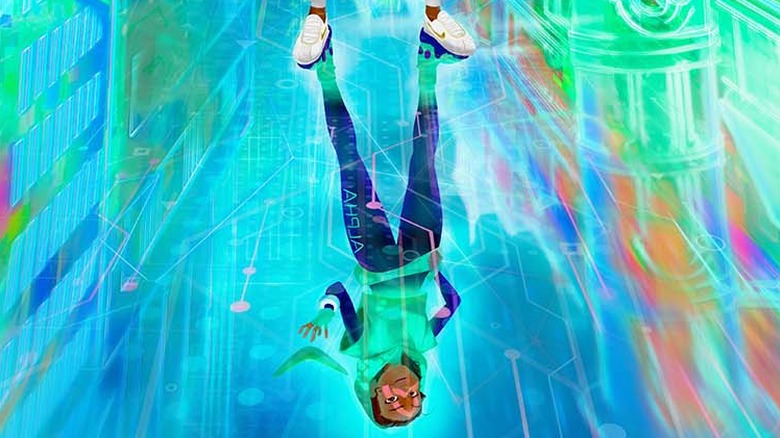 Ubisoft
Following the release of the fourth season of their show Rabbids Invasion, Ubisoft has announced plans to adapt several of their video game titles into their own animated series.
First on the docket is a Rabbids Invasion special set on Mars. A comedy-adventure inspired by the popular Rayman franchise and Hungry Shark Squad, a series based on the Hungry Shark mobile game, will also join the roster of family-friendly programs.
Ubisoft also has some offerings for their older viewers. The M-rated Watch Dogs franchise will serve as the basis for a toned down action-adventure series aimed at tweens. Described as a "cybermystery," the show will center on a teenage hacking maverick who uses her considerable skill to solve crimes around her high school. The company has also partnered with Adi Shankar, the producer of Netflix's Castlevania, to create a young-adult series drawn from the M-rated Blood Dragon expansion from Far Cry 3. Titled Captain Laserhawk: A Blood Dragon Vibe, the show will establish a multiverse with other Ubisoft games. An animated sketch comedy about video game culture is also in the works.
"Adi is such a great fan of video games. We share the same culture and references," commented Ubisoft film & television managing director Helene Juguet. "It's been great to give him the freedom to do something very fresh and bold with our characters."
While Ubisoft will work with outside-partners to bring these projects to life, the company's in-house animation studio includes what Juguet calls an "incubation" team tasked with uncovering the best paths to bring video games to other forms of media. "One of the incubator's key projects is to translate the essence of video games. Our goal is to translate that into an innovative visual and engaging storytelling in animation."
There's no word yet on when you can expect these shows to air or how far each project is in the production process.