Life Is Strange 2 Physical Discs And Collector's Edition Are On The Way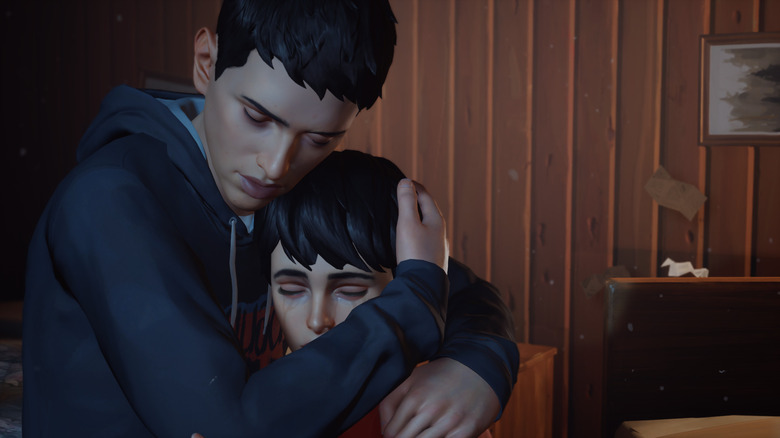 Life is Strange 2, the episodic adventure from Dontnod, will reach its conclusion this December, bringing 14 months of ups and downs to a close. In addition to the fifth and final installment, publisher Square Enix has revealed that two physical editions of the game will launch on the same day in Europe before coming to North America next year.
Life is Strange 2 picks up three years after the events of Life is Strange and follows the journey of two Latino-American brothers—16-year-old Sean Diaz and 9-year-old Daniel Diaz—as they flee Seattle, Washington in the wake of their father's shooting at the hands of a police officer. The pair travel south, hoping to cross the Mexican border and seek shelter in Puerto Lobos, their father's hometown. They encounter several dangers along the way, including Daniel's growing supernatural powers.
Priced at $39.99, the Life is Strange 2 Standard Edition will include all five episodes, the bonus prelude The Awesome Adventures of Captain Spirit, and Arcadia Bay Patches, digital items that let you customize Sean's in-game backpack.
Players looking for more memorabilia can purchase the Life is Strange 2 Collector's Edition from the Square Enix website for $69.99. Beyond the full season, bonus episode, and Arcadia Bay Patches, the publisher is offering several physical goodies. You'll receive a four-by-seven-inch vinyl box set featuring the official score from Jonathan Morali, 32-page hardcover art book, four-inch Sean and three-inch Daniel vinyl figurines, and a presentation box to store everything in. The Collector's Edition is available as part of a single production run, so make sure to grab it before it's gone.
The Life is Strange 2 boxed editions launch for Xbox One, PlayStation 4, and PC on December 3 in Europe, the same day as the season finale. US players will have to wait until February 4, 2020 to enjoy the physical versions of the game. Pre-orders are available now.