ALDI Is Selling A Gaming PC Now, For Some Reason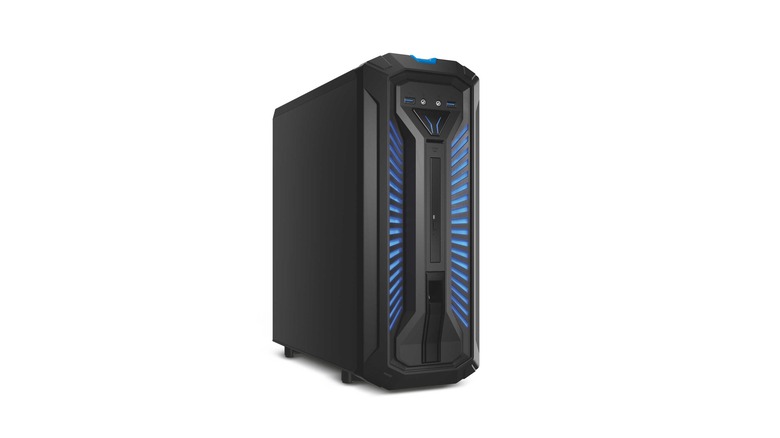 In the market for a new gaming PC? You don't have to bother building one yourself or buying from Alienware or Origin; not when ALDI has a perfectly good system for sale.
Yeah, we hear that record scratching in your brain. ALDI, like, the German discount grocery store? The place that won't let you take a grocery cart without putting down a deposit? Yes, it seems ALDI has a soft spot for the PC gamers of the world, even if it won't give them bags for their groceries.
The Medion system ALDI is selling through its UK website is, in all honestly, pretty decent for the money. The grocer is charging just £949.99 for a box with an Intel Core i5-9400 (clocked at 2.9 GHz), an NVIDIA GeForce RTX 2060 graphics card, 6 GB of GDDR6 RAM, and a 1 TB SSD. Even if you buy it just to upgrade it in certain areas (it could definitely use more RAM), it's a good starter machine that'll run most newer titles at high settings (depending on the game, of course).
And hey, it even has a DVD-RW drive! How often do you see those anymore? Most towers are content to do away with optical drives altogether, yet this one is standing its ground. Either that, or whoever put this machine together is really behind the times.
Why does this machine exist on the ALDI UK website? We really have no idea. ALDI does not seem like the kind of store you'd find a PC in, so this is either the signal of an expansion for ALDI into some non-grocery things, or a weird one-off item in the store's inventory that won't be around all that long. We'll have to wait and see what the answer ends up being.
Until then, ALDI customers in the UK can start pre-ordering this Medion machine for shipment on Oct. 17. ALDI customers in America: you're out of luck.