VS. Castlevania Comes To Nintendo Switch Tomorrow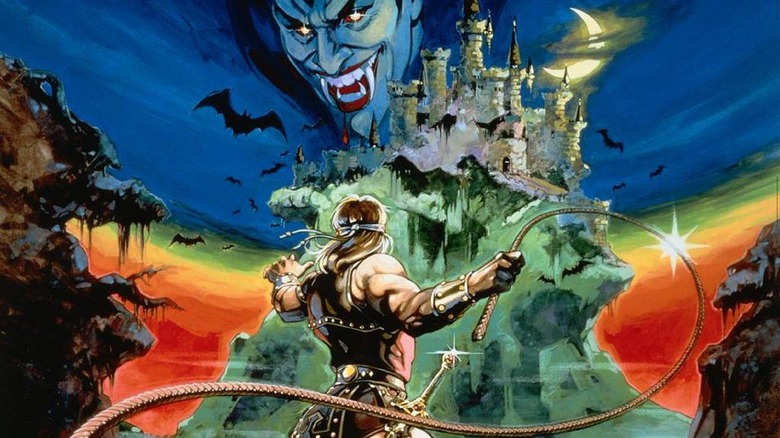 If you like a challenge and 8-bit graphics, then look no further. VS. Castlevania is coming to the Nintendo Switch on Oct. 17, thanks to the Arcade Archives. The Archives have been dutifully releasing classic arcade cabinet titles for the Switch, ensuring these oldie-but-goodie experiences are never forgotten. VS. Castlevania is just the latest game to get resurrected from its decades-long slumber. 
VS. Castlevania was originally released in 1987 for the VS. platform, which took popular games and upped the difficulty for the sake of making the arcade cabinet a might bit more challenging. The time limits are more strict, the enemies are more powerful, and getting extra lives is an ordeal. This formula made for a frustrating, but addictive experience that kept the quarters coming. And don't let the title fool you, either: VS. Castlevania was and remains a single-player game. This is not a multiplayer affair. 
If you've already given the original Castlevania a go, you might still be interested in this arcade cabinet reincarnation. Other than the change in difficulty — which you're able to control on the Arcade Archive version – there are just a few notable differences in the two games. VS. Castlevania features a simplified, sort of neon color palette that probably lit up focused faces back in the late 80's. But the enemies remain the same, as well as the basic level layouts. Players just have less time to traverse the castle and kill their foes, who are on supernatural 'roids. Oh goody.
Hamster, the company behind the Arcade Archives, has also revived some other classic titles like Donkey Kong, Double Dragon, Punch-Out!!, and Mario Bros. along with the VS. version of Mario Bros. And the company is by no means done. New $8 arcade classics are being released steadily into the Archive, which means there's still a chance for some more VS. titles like VS. Top Gun, or an unlikely favorite: VS. The Goonies. Yes, Goonies like the movie.
Should more Arcade Archives titles drop, we'll let you know.