Fallout 76's Wastelanders Update Delayed, Now Out In 2020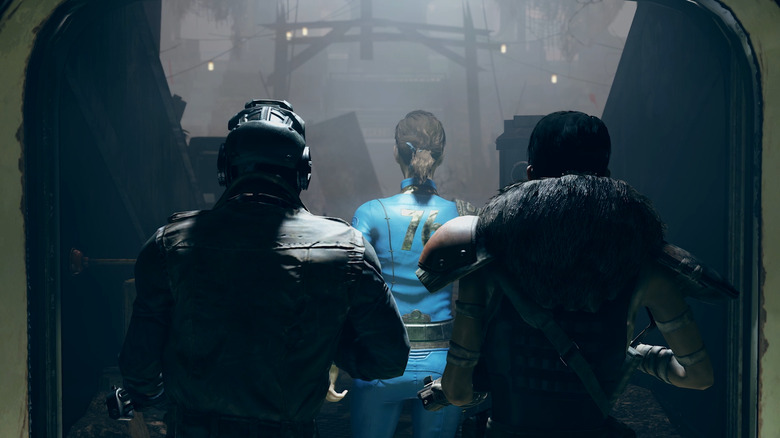 It looks like things are going to get a little worse for Fallout 76 players before they get better. The game's Wastelanders update, which was expected to show up this fall, has now been delayed to sometime in Q1 2020.
"We've been hard at work on Fallout 76 this year, including our biggest free update yet, Wastelanders," wrote Bethesda on the official Fallout 76 website. "We're excited about how Wastelanders is coming together but it's going to need more time to be the best, most polished update it can be, so we are delaying its release to Q1 of next year."
Bethesda added, "We apologize for this delay but know it will be worth the extra time."
Wastelanders represents what many players expected Fallout 76 to be at launch; that is, a game that plays more like something in the Fallout series. It'll bring human non-playable characters back into the fold, along with "a new main quest full of choices and consequences," according to Bethesda's description of the update.
It's a little disappointing to see this update for the game slip out of fall and into next year, but there may be a silver lining here for players who want Fallout 76 to truly live up to its potential. The Wastelanders update seemed to be coming rather quickly, especially in light of what it was promising. If Bethesda took a look at that original release window and decided it couldn't possibly be met, perhaps Wastelanders will include a substantial amount of new content, and perhaps Bethesda views the update as the release that will ultimately make or break Fallout 76.
In that case, it makes a lot of sense for Bethesda to take its time. Of course, if the update comes along in the first quarter of next year and it's still bad... well, we're going to have serious questions about Fallout 76's viability.
We'll let you know if we hear more about a potential release date for Wastelanders in the future.