Beloved Muv-Luv Alternative Visual Novel Gets A Sequel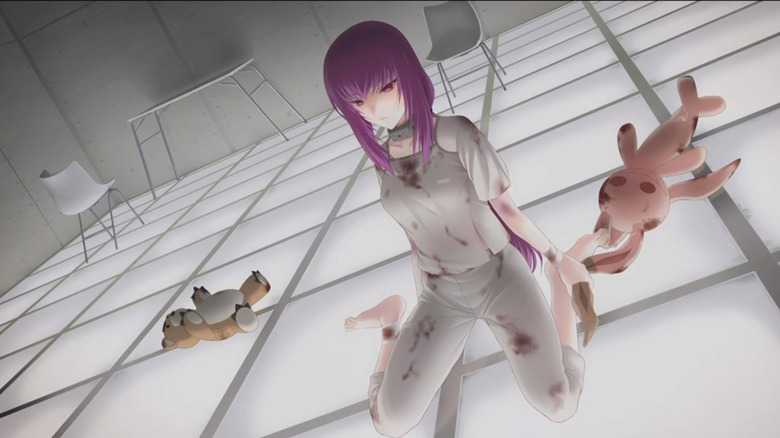 It's been thirteen years, but it's finally happening. Mu-Luv Alternative, the cult classic visual novel, will be getting a sequel. A bunch of Muv-Luv news from developer Age's 20th-anniversary "Still Breathing" event has reignited a fervor for the franchise. The new game, called Muv-Luv Integrate, will pick up directly where Alternative left off, but with all new art and ideas from the series' creator Kouki Yoshimune. 
The announcement came packaged with six telltale images from the new game: a toppled statue of liberty, a gas truck ready to explode, some kick butt mechs, and as always, anime girls. Said anime girls looked seriously stressed in one high tension face off. But make no mistake: as cute as they are, the fate of the world rests on their shoulders. And yours too, dear protagonist.
This news comes on the heels of the announcement of a wholly new Muv-Luv 3D action game that will be available for PC and mobile. Code named "Project Mikhail," the game will allow players to get behind the controls of the series' giant mechs, which are called Tactical Surface Fighters. 
While Muv-Luv might not sound — or initially look — like a high stakes, grimdark post-apocalyptic game, it is. Muv-Luv Extra lures players into a false sense of security under the guise of your typical rom-com visual novel where the most intense part of the game is deciding which of your waifus to confess too. All that is thrown out the window in Muv-Luv Unlimited when the protagonist is cast into an alternate world where humanity, and his waifus, are desperately fighting against an alien invasion. 
Sounds like your kind of thing? You're in luck, because we are now in the Muv-Luv renaissance. Are you completely baffled by what this is? You're probably not alone there, either. In any event, we'll let you know when Age gets around to announcing a release date.