Bethesda Acquires Mobile Developer Alpha Dog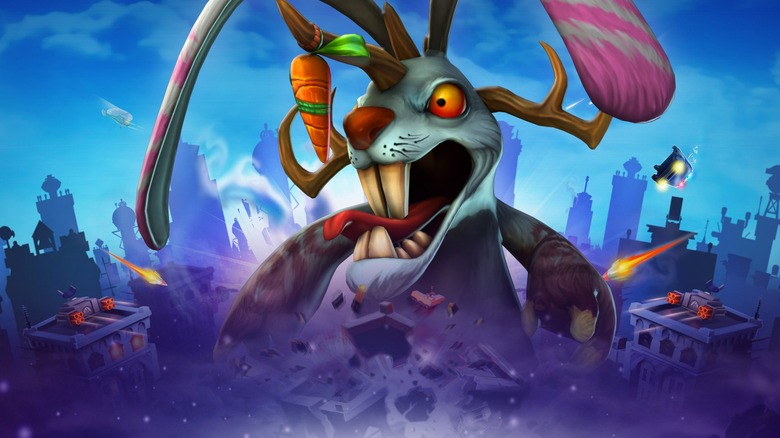 Bethesda Softworks continues to expand its roster of developers, announcing today that it has acquired Nova Scotia-based studio Alpha Dog Games.
A mobile developer, Alpha Dog Games is known for MonstroCity: Rampage, a free to play city-building strategy game that lets you form your own monster squad to take on other players. You can choose to play solo or with friends, forming your own secret Syndicate to compete in 10vs10, 30vs30 and 50vs50 city wars. The title first released in early 2017 and continues to receive support for both iOS and Android users. Wraithborne, Alpha Dog Games' 2012 "whack-and-smash" dark fantasy RPG put the studio on the map back in 2012. It has since drawn in over 1.5 million players.
"We are impressed by the team at Alpha Dog's commitment to quality and depth of experience in mobile," said Bethesda SVP of development Todd Vaughn in a press release. "We're excited to have them join the Bethesda family."
"We believe there is not one end-all, be-all solution. Each game is unique and requires handcrafted experiences that fit the audience. However, none of this can happen if you don't first "find the fun" and give the player genuine value for their time no matter what," writes Alpha Dog Games about their approach to game design.
"We develop games we believe in as a team and set the bar high with a heavy focus on social experience. Harnessing the power of Unity and Unreal Engine 4, our goal is to build an iconic brand through evolutionary design and pushing the limit of mobile games."
This is not Bethesda's first foray into the mobile scene. So far, the company has released two games for iOS and Android: Fallout Shelter, a free-to-play simulation game based on the popular post-apocalyptic RPG franchise, and The Elder Scrolls: Blades. By acquiring Alpha Dog Games, Bethesda seems to be signalling their desire to further explore the potential of the mobile platform.