EA Games Are Returning To Steam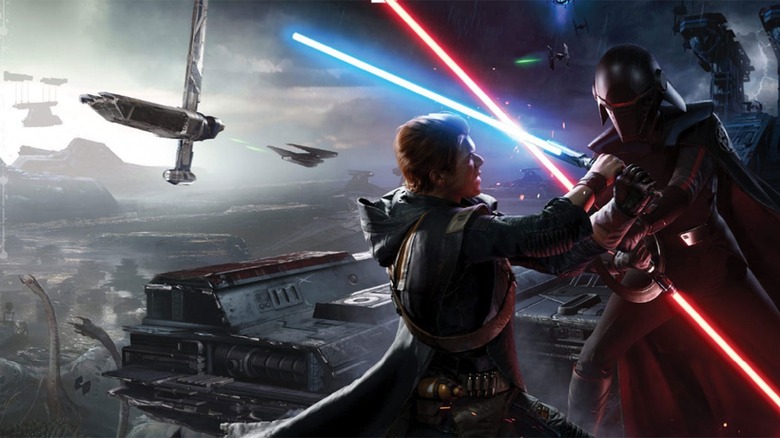 Before the rise of the Epic Games Store, Origin, Electronic Art's PC storefront, served as one of Steam's primary competitors. Now, after eight years of separation, it seems the two distributors have struck an accord.
A new EA and Valve partnership will see the addition of several Origin-exclusive PC titles to Steam, starting with the release of Star Wars: Jedi – Fallen Order on November 15. Other games are slated to follow, including The Sims 4, Unravel 2, FIFA 20, Apex Legends, and Battlefield 5. While the companies did not specify the date when the rest of the EA catalog would become available, they did promise more updates and news in the coming months. Players on both Steam and Origin will have the ability to play together.
Beyond the new titles, the partnership also brings EA Access, EA's expanding subscription service, to Steam. Slated for release next spring, EA Access will be Steam's first and only subscription service, making Steam the fourth platform to feature an EA subscription. EA Access comes with an extensive library of titles, exclusive catalog-wide discounts, and in-game member benefits.
With the emergence of the Epic Games Store and their controversial exclusives strategy, it makes sense that the platform's two biggest competitors would put their differences aside and join forces. The partnership will come as a boon to those who enjoy EA series such as a Dragon Age but were forced to divide their time between storefronts when EA first left Steam back in 2011. Unfortunately, the deal does not enable you to port purchases you've made in Origin over to Steam, meaning I'm still stuck booting up the former to start my next playthrough of Dragon Age: Inquisition.
To celebrate the new partnership, Electronic Arts is currently offering up to 75% off some of their existing titles on Steam, including Dead Space, Mass Effect 2, Need For Speed: Hot Pursuit, and Dragon Age: Origins.