Pokemon Sword And Shield Won't Support Cloud Saves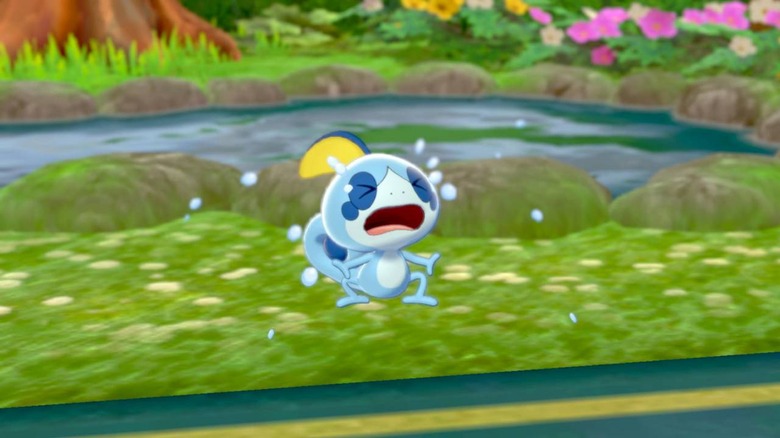 Pokemon is sticking to old fashioned saves when it comes to the newest games in the series. So get out those SD cards, because there won't be any cloud saves for Pokemon Sword and Pokemon Shield.
According to an official Nintendo statement, "The vast majority of Nintendo Switch games will support Save Data Cloud backup. However, in certain games this feature would make it possible to, for example, regain items that had been traded to other players, or revert to a higher online multiplayer ranking that had been lost. To ensure fair play, Save Data Cloud backup may not be enabled for such games."
Trading Pokemon with other players has been a key feature of the games since the very beginning of the franchise, and it seems Nintendo doesn't want players manipulating cloud saves in order to get their traded Pokemon back. You want a Gengar? You have to do it the traditional way: trade your Haunter and hope they give you the newly evolved Gengar back.
It doesn't come as a big surprise that Pokemon Sword and Pokemon Shield will not feature cloud saves. Previous Switch Pokemon titles Let's Go, Pikachu! and Let's Go, Eevee! were also missing this feature. Now we know why, thanks to Nintendo's clarification.
And understandably, not everyone is happy about this news. Cloud saves are a part of the paid Nintendo Switch Online membership, and paying players would like to use the perks they coughed up their money for. Unfortunately, they'll be unable to do so when it comes to Pokemon Sword and Shield.
All that said, if you're picking up a digital copy of the latest games in the Pokemon series, you might want to clear out some space on your Switch. Either game will require 9.5 GB of free space in order to download. For comparison, The Legend of Zelda: Breath of the Wild occupies about 14.4 GB of space.
Pokemon Sword and Shield both come to Nintendo Switch on Nov. 15, 2019.