Outlast Developer Teases Its Next New Game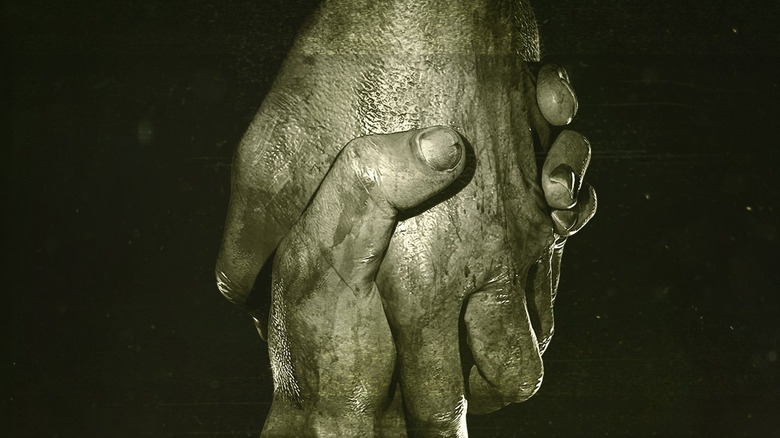 Happy Halloween! This is no trick: the devs behind the terrifying Outlast series have a treat in store for gamers this All Hallows' Eve. Red Barrels (or Red BOO-rrels according to their spookified Twitter handle) tweeted out a very interesting image along with the titillating statement: "Big announcement coming soon." 
The image is washed in that greenish-grey filter that Outlast titles are so well-known for, making use of a "found footage" look to really up the spook factor. We see two hands, one pulling the other up. And one wrist is wearing a dog tag-like bracelet adorned with a string of numbers and letters (what could this mean)? The picture reads, in that classic Outlast font, "Where freedom ends."
In case you didn't notice, we're banking on this announcement being a tease of the third title in the Outlast series. The Montreal-based studio prides itself on creating "terrifying, single player experiences," and its Outlast games have perfected this formula. There's no fighting: only running, hiding, and trying to outlast your enemies. Get it? 
All that said, the Red Barrels team gave an update back in 2017 saying, "Currently we're working on something a lot of you have been asking for... It won't be a sequel to Outlast or Outlast 2, but it will be a distinct experience set in the Outlast universe. We can't say more right now, we first need to make sure we can make it work." What does this mean? What have fans been asking for?
Multiplayer, for one thing. The inclusion of two hands in the teaser image is perhaps a hint that our poor protagonist won't be on their lonesome in this new title. 
This new game will be different, but we're not yet sure in what way. We'll wait patiently for this "big announcement." Or for that bracelet to be decoded.