November 2019 Video Game Releases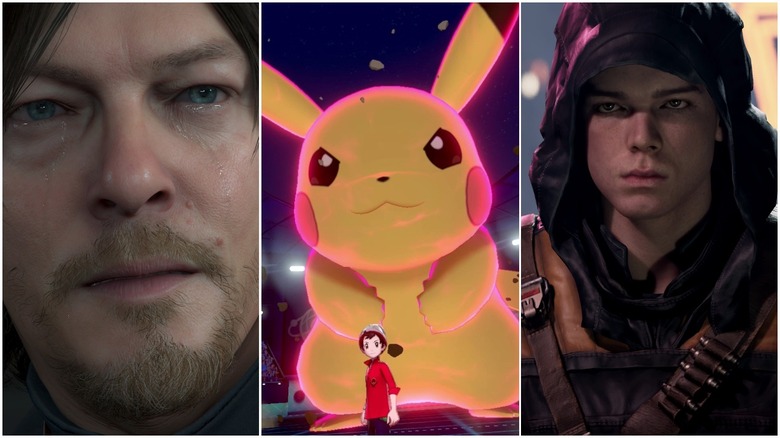 It's that time of year, ladies and gentlemen. The game releases are coming in hot, and in November, we have a number of big titles making their debut. From Death Stranding, to Pokemon Sword and Shield, to Star Wars Jedi: Fallen Order, you'll have plenty to play this month. Those are the clear headliners, and we'll get to them. But be sure to keep reading, because there are a boatload of other titles coming out, too.
Now: here's what you can look forward to playing in November 2019.
Death Stranding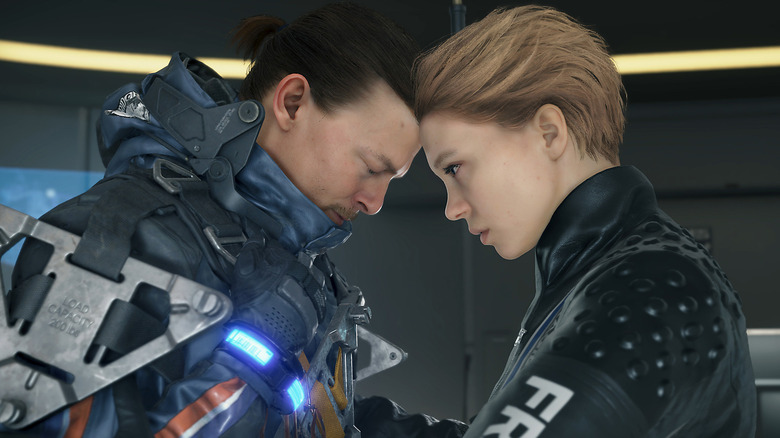 Masterpiece or mess? You'll have to decide that for yourself when Death Stranding arrives on Nov. 8, 2019. We already know how the critics feel about it, with some loving the game's mechanics, and others knocking its overwrought narrative. One thing is for certain: this is a Hideo Kojima game through and through.
Pokemon Sword and Shield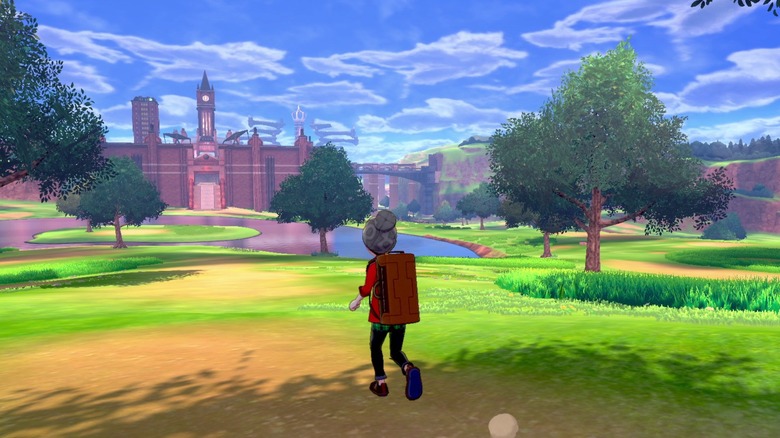 Get ready to explore the Galar region in Pokemon Sword and Pokemon Shield, which both drop on Nov. 15, 2019. These games promise to add a bunch of interesting twists to the Pokemon formula, but there's something even bigger happening here: this is the first mainline Pokemon title available on a home console. Sure, the Nintendo Switch is technically a home/portable hybrid, but... Pokemon on your TV! It's the thing everyone always wanted, and it's finally happening.
Star Wars Jedi: Fallen Order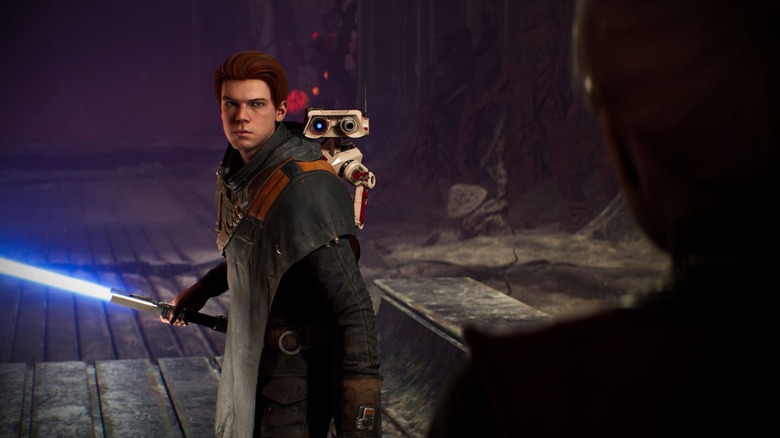 Are we finally getting a Star Wars game that isn't utterly disappointing? EA hasn't had a great track record with its Star Wars titles, but with Respawn at the wheel, Star Wars Jedi: Fallen Order appears poised to break the curse. What we've seen of the game so far looks fantastic, and we can't wait to play it for ourselves. Unfortunately, it comes out on the same day as Pokemon Sword and Shield: Nov. 15, 2019. Is there a way to freeze time yet?
The full November 2019 release list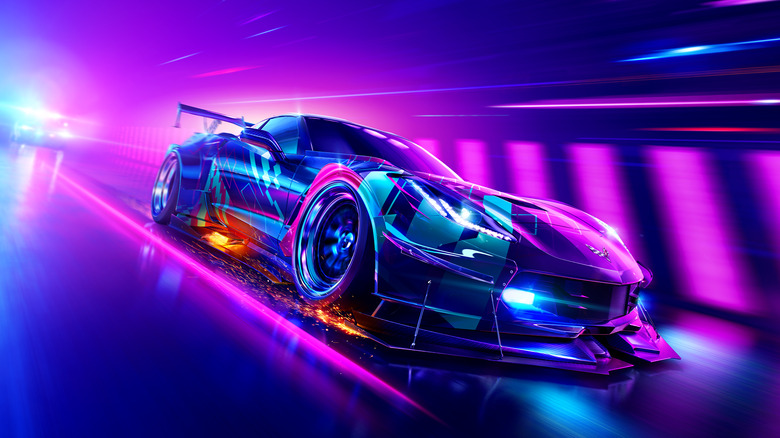 And finally, here's absolutely everything else you'll be able to play in the month of November.
Nov. 1
Citadel: Forged With Fire (PlayStation 4)
Delta Squad (Nintendo Switch)
Perseverance (Nintendo Switch)
Qubit's Quest (PlayStation 4)
Spirit Roots (Nintendo Switch)
Spirit of the North (PlayStation 4)
The Forbidden Arts (PlayStation 4)
The Mims Beginning (Nintendo Switch)
Truck Simulator USA (Nintendo Switch)
Twincop (PlayStation 4)
Twister Road (Nintendo Switch)
Voyage of the Dead (PlayStation 4)
Windmill Kings (Nintendo Switch)
Nov. 4
Super Street: Racer (Nintendo Switch)
Asdivine Kamura (PlayStation 4, Nintendo Switch)
Nov. 5
Audica (PlayStation 4)
Bladsad: Under the Skin Limited Edition (PC, PlayStation 4, Xbox One, Nintendo Switch
Conception Plus: Maidens of the Twelve Stars (PlayStation 4)
Destiny Connect: Tick-Tock Travelers (PlayStation 4)
Football Game (PlayStation 4, Nintendo Switch)
Garfield Kart: Furious Racing (PC, PlayStation 4, Xbox One, Nintendo Switch)
Just Dance 2020 (PlayStation 4, Xbox One, Nintendo Switch, Nintendo Wii)
Light Fairytale Episode 1 (PlayStation 4)
Lithium: Inmate 39 Relapsed Edition (PlayStation 4)
Mario & Sonic at the Olympic Games Tokyo 2020 (Nintendo Switch)
Planet Zoo (PC)
Ships (Nintendo Switch)
The Lord of the Rings: Adventure Card Game (Nintendo Switch)
Valfaris (PlayStation 4)
Nov. 6
Construction Simulator 2 (Nintendo Switch)
STURMWIND EX (Xbox One)
Wizards of Brandel (Xbox One)
Nov. 7
ANIMUS: Harbinger (Nintendo Switch)
Headsnatchers (Nintendo Switch)
Incredible Mandy (Nintendo Switch)
Juicy Realm (Nintendeo Switch)
MEANDERS (Nintendo Switch)
MONKEY BARRELS (Nintendo Switch)
MechaNika (PlayStation 4)
Ritual: Crown of Horns (Nintendo Switch)
Stay Cool, Kobayashi-san! A River City Ransom Story (PC, PlayStation 4, Xbox One, Nintendo Switch)
Skybolt Zack (Nintendo Switch)
Strange Telephone (Nintendo Switch)
The Grisaia Trilogy (Nintendo Switch)
The Manga Works (Nintendo Switch)
Tokyo Dark Remembrance (Nintendo Switch)
puzzlement (Nintendo Switch)
Nov. 8
A Hat in Time (Nintendo Switch)
Blindy (Nintendo Switch)
Death Stranding (PlayStation 4)
Disney TSUM TSUM FESTIVAL (Nintendo Switch)
House of Golf (Nintendo Switch)
JUMANJI: The Video Game (PC, PlayStation 4, Xbox One, Nintendo Switch)
Layton's Mystery Journey: Katrielle and the Millionaires' Conspiracy (Nintendo Switch)
Need for Speed HEAT (PC, PlayStation 4, Xbox One)
Super Lucky's Tale (Nintendo Switch)
One Person Story (Nintendo Switch)
Police Chase (PlayStation 4)
STURMWIND EX (Nintendo Switch)
Valfaris (Xbox One)
Nov. 11
Romancing SaGa 3 (PC, PlayStation 4, Xbox One, Nintendo Switch, PlayStation Vita)
Nov. 12
Bee Simulator (Xbox One, Nintendo Switch)
Sparklite (Nintendo Switch)
The Legend of Bum-Bo (Nintendo Switch)
Thief of Thieves: Season One (Nintendo Switch)
Yaga (Xbox One, Nintendo Switch)
Nov. 13
Spider Solitaire F (Xbox One)
Nov. 14
Age of Empires 2: Definitive Edition (PC)
Fractured Minds (Xbox One)
Galactic Defence Squadron (Nintendo Switch)
Labyrinth of the Witch (Nintendo Switch)
Perils of Baking (Nintendo Switch)
Push the Crate (Nintendo Switch)
Rocket Wars (Nintendo Switch)
Squidgies Takeover (Nintendo Switch)
Stormland (PC)
The Touryst (Nintendo Switch)
Nov. 15
Astroneer (PlayStation 4)
Mars Power Industries (Nintendo Switch)
Pokemon Sword (Nintendo Switch)
Pokemon Shield (Nintendo Switch)
Star Wars Jedi: Fallen Order (PC, PlayStation 4, Xbox One)
Tactical Mind 2 (Nintendo Switch)
The Sims 4 Discover University Expansion (PC)
Tokyo Warfare Turbo (Xbox One)
Woven (Xbox One, Nintendo Switch)
Nov. 19
Just Dance 2020 (Google Stadia)
Munchkin: Quacked Quest (Xbox One, Nintendo Switch)
Shenmue 3 (PC, PlayStation 4)
WRC 8 FIA World Rally Championship (Nintendo Switch)
Zumba Burn It Up! (Nintendo Switch)
Nov. 21
Black Future '88 (Nintendo Switch)
Deadly Premonition Origins (Nintendo Switch)
Farmer's Dynasty (Xbox One)
Sniper Ghost Warrior Contracts (Xbox One)
SoccerDie: Cosmic Cup (Nintendo Switch)
Strike Force – War on Terror (Nintendo Switch)
Vader Immortal: A Star Wars VR Series – Episode 3 (PC, Oculus Quest)
Nov. 22
Sid Meier's Civilization 6 (PlayStation 4, Xbox One)
Where the Water Tastes Like Wine (Nintendo Switch)
Nov. 27
Widget Satchel (Nintendo Switch)