BioWare Teases December Dragon Age 4 Announcement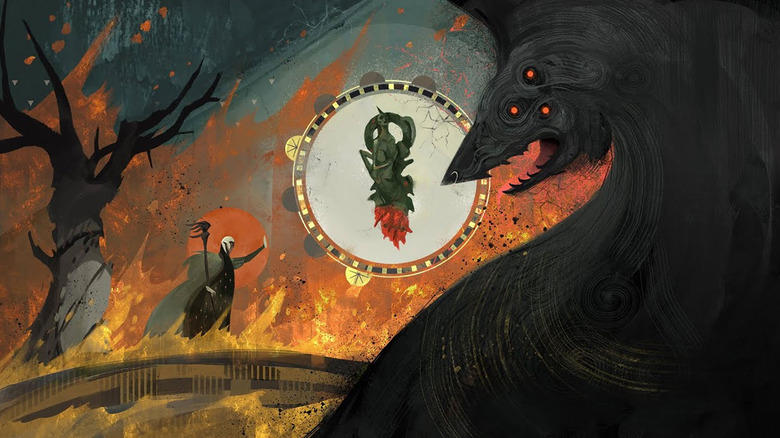 Developer BioWare seems to be hinting at an upcoming Dragon Age 4 announcement on December 4. The date coincides with Dragon Age Day, the annual community-hosted event dedicated to the Dragon Age series. This year's celebration will honor the franchise's ten-year anniversary and BioWare has decided to get in on the festivities.
"This year we're excited to join the community's party on December 4th and celebrate a decade together in the world we all love," tweeted the studio on November 3. "See you on 12/4 for Dragon 4ge Day!"
Dragon Age: Origins established the series back in 2009, drawing in a dedicated fan base. Dragon Age 2 followed in 2011 before Dragon Age: Inquisition wowed players and critics in 2014. BioWare's tweet, notably the "Dragon 4ge Day" reference, has led many fans to believe that the developer will reveal more information about the next Dragon Age title.
Details about Dragon Age 4 remain sparse, largely because it has gone through at least one internal reboot. Electronic Arts shared a brief teaser trailer at the 2018 Game Awards, revealing that the game's storyline would likely continue the Solas-centered narrative established in the Dragon Age: Inquisition - Trespasser DLC. Signs point to the Tevinter Imperirum as a possible setting for the "story & character focused" game. The entry will include live service elements, a vague term used to indicate that it will receive continued support after launch. Based on Inquisition, this will likely include story expansions and purchasable cosmetics, in addition to an optional multiplayer component.
Almost five years have passed since Inquisition released, leaving Dragon Age fans clamoring for updates. Whatever BioWare has in store for Dragon Age Day, Dragon Age 4 remains a long way off. According to a statement from EA CFO Blake Jorgensen during an October earnings report, the sequel is expected to release sometime "after fiscal [20]22." The 2022 fiscal year ends in March 2022, pointing to a 2022-2023 launch window at the earliest.