Fallout 3, Mass Effect 3, And Skyrim Devs Create New Studio Together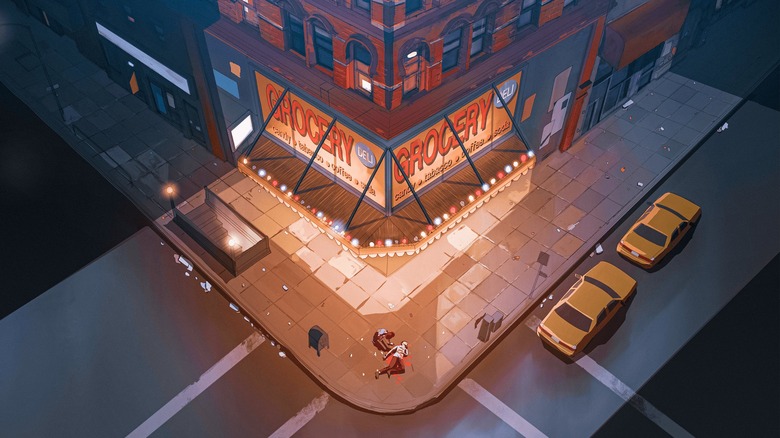 Developers behind Fallout 3, Mass Effect 3, and The Elder Scrolls 5: Skyrim have come together to create a new entertainment studio called Brass Lion Entertainment.
Former Bioware employee Manveer Heir shared the news via Medium, revealing he had started building the "diverse and inclusive entertainment studio" back in early 2017. Brass Lion will focus on creating unique fictional worlds that will place "Black and Brown characters, cultures, and stories" front and center. The entertainment industry, especially the video games sector, has long struggled with diversity representation. Brass Lion plans to help fill that gap within the video game industry before expanding to film, TV, comics, and podcasts.
"It's no secret that the video game industry workforce in North America is predominantly white and male, and that those homogeneous creative voices are disproportionately in charge of creative in games, compared to the demographics of the players," wrote Heir. "While there is a push to diversify the representation of characters and stories in games, it's happening fairly slowly and often without the inclusion of creatives and developers who represent that diverse tapestry."
Brass Lion's other founding members include Bryna Dabby Smith and Rashad Redic. Smith, who previously worked on Square Enix's Sleeping Dogs, will serve as the studio's chief executive officer and executive producer. Redic, who worked on art for both Fallout 3 and Skyrim, has taken on the roles of chief creative officer and art director. Legendary hip hop producer Just Blaze will join the founders as Brass Lion's music supervisor and sound designer.
Heir also unveiled Brass Lion's first fictional universe: Corner Wolves. Set in Harlem in the mid-90's, Corner Wolves tells the story of Jacinte, a young Afro-Latina looking for her father's killer. The game will center on what it's like for young people who grow up in the hood. Dope dealers, hustlers, and overzealous police officers will all feature as Brass Lion explores how the war on drugs shapes and defines Harlem's youth.
Heir did not provide a release date for Corner Wolves but you can find an exclusive first look in the December 2019 issue of Game Informer.