Pokemon Go Players Can Finally Take On Team Go Rocket Leader Giovanni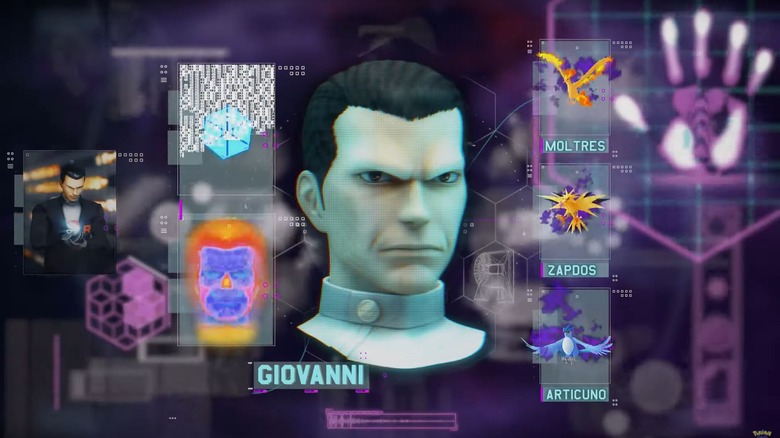 Things are getting serious in Pokemon Go. Team Go Rocket leaders Arlo, Cliff, and Sierra have entered the fray. You also have the chance to take on Giovanni, the big boss himself, along with legendary Shadow Pokemon.
To battle the high-level baddies and add the legendary Shadow Pokemon to your collection, you'll first need to jump through a few hoops as part of the Looming in the Shadows Special Research Task set. To locate Arlo, Cliff, and Sierra and rescue their Shadow Pokemon, you must collect six Mysterious Components from Team Go Rocket grunts. You can then use these Mysterious Components to assemble a Rocket Radar.
With the Rocket Radar, you'll be able to detect the hideouts of the Team Go Rocket leaders. Defeat them in battle to rescue their Shadow Pokemon, some of which may have "special qualities." Completing the Looming in the Shadows tasks will eventually unlock the Super Rocket Radar. Similar to the Rocket Radar, you'll use the Super version to track down Giovanni; however, Professor Willow warns that some of the Team Go Rocket grunts have caught wind of the plan and may pretend to be Giovanni to prevent you from reaching their leader.
Once you find the real Giovanni, you have the chance to defeat him and rescue his legendary Shadow Pokemon: Shadow Moltres, Shadow Articuno, and Shadow Zapdos. It's important to note that other players, even if they have a Rocket Radar or Super Rocket Radar, won't be able to assist you when you take on the Team Go Rocket leaders.
Niantic has spent months setting up the Team Go Rocket storyline in Pokemon Go. From photo-bombs and hot air balloons to Team Go Rocket cosplayers vandalizing Pokemon Go ads, the hype is real. The appearance of the faction's leader appears to be the culmination of the plot thread, though, even if you manage to defeat Giovanni, it's safe to assume that he still has a trick or two up his finely-tailored sleeve.