GTA Online This Week: New Vehicle, Triple Rewards, Discounts, And More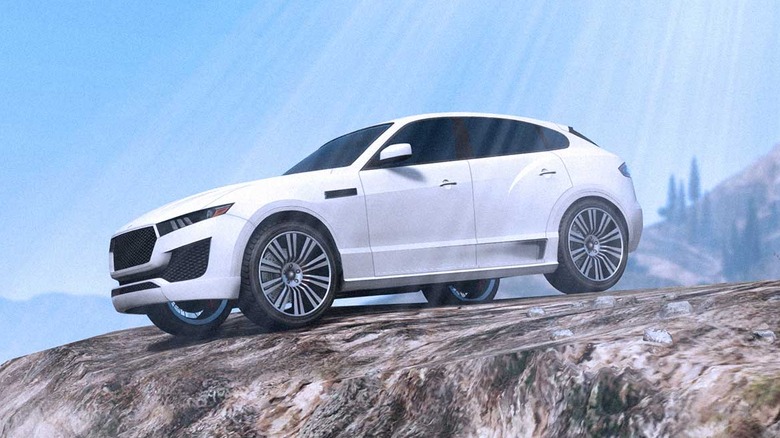 Rockstar Games has added a new SUV, double and triple rewards, and an array of discounts to Grand Theft Auto Online this week.
The Lampadati Novak marries utility and style, proving you really can have it all. Described as "a standard SUV with the soul of a slightly superior SUV," the new vehicle is now available from Legendary Motorsport.
Those looking to burn rubber can now score Triple GTA$ & RP by taking part in the S.A. Super Sport Series which features a rotating selection of Hotring Circuit, RC Bandito and Issi Classic. If you're after a more traditional experience, you can earn Double Rewards from the Race Series all week long. Casino Work Missions are also currently handing out 2X GTA$, RP and Casino Chips.
For even more goodies, head over to The Diamond Casino & Resort to give the Lucky Wheel a spin. GTA$, RP, clothing, and a variety of prizes are up for grabs, including this week's top prize: the Vysser Neo, a "a sports car so sophisticated that it almost feels like a misdemeanor using it to pick up drive-thru fast food." While you're at the Diamond, swing by the Casino Store to pick up artworks from Oz Bisset and D Redd and other exclusive decorative pieces from brands like Bigness and Broker.
Vehicles, upgrades, and garages are all on sale this week. Here's a breakdown of the potential savings coming your way:
All Garage Properties – 35% off
Ocelot Locust (Sports) – 25% off
Pfister Comet Retro Custom (Sports) – 40% off
Karin Sultan RS (Super) – 40% off
Vapid GB200 (Sports) – 40% off
Grotti Itali GTO (Sports) – 40% off
Grotti Turismo Classic (Sports Classic) – 40% off
Hijak Ruston (Sports) – 40% off
Declasse Drift Tampa (Sports) – 40% off
Vapid Flash GT (Sports) – 40% off
Vehicle Armor – 40% off
Bulletproof Tires – 40% off
Benny's Upgrades – 40%
Brakes & Handling – 35% off
Suspension – 40% off
Transmission – 40% off
Engines – 40% off
Finally, Rockstar is offering a variety of bonuses to anyone who links their Twitch and Social Club accounts, including 80% off the Truffade Nero and the Coil Cyclone hypercar.