Skate 4 Is Probably Dead, As EA's Abandoned The Trademark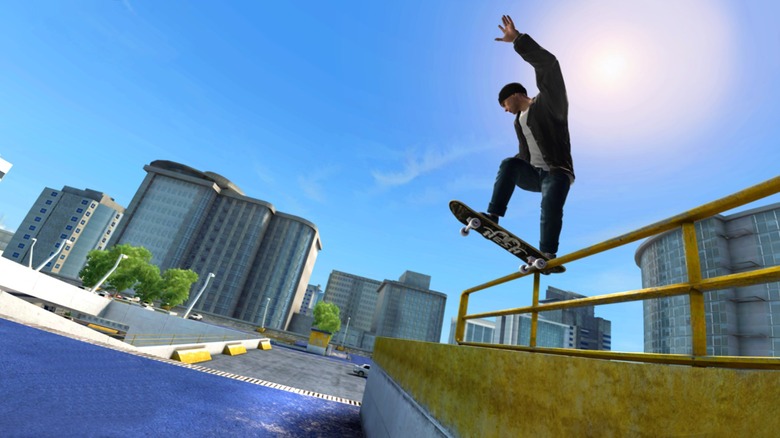 Later, skater. Don't expect another Skate game anytime soon. Or ever, according to EA. It's official: EA has abandoned its trademark on the Skate series, essentially dashing all hopes of getting another off-the-rails skateboarding game to rival the Tony Hawk's Pro Skater franchise.
In August of this year, EA evidently "failed to respond" to correspondence over its trademark on the title. This means that the Skate trademark is effectively done for, never to be used by EA again. This is a huge disappointment for fans like Tyler the Creator, who have been waiting for nearly a decade for a new game in the franchise.
Skate 3 came out almost ten years ago in 2010, but until now, we were still able to hold out hope for a fourth entry. EA seemed to hint that Skate 4 was on the way when it unexpectedly reactivated the Skate 3 online servers ahead of 2018's E3. Alas, any whisper of Skate 4 was conspicuously missing from EA's presentation that year.
This was far from the first time EA cruelly convinced fans that Skate 4 could happen. Back in 2017, EA community manager Daniel Lingen tweeted "#skate4" and nothing more, leading to a tidal wave of excitement and skepticism. The pessimists were correct to question the veracity of this tweet, because EA followed up this cryptic message by saying that it was "not presently making Skate 4." Bummer. Thanks for getting our hopes up for nothing, Daniel.
Skate 3 got generally favorable reviews, but was technically lackluster. Critics said that it was released too quickly, not yet giving players a chance to fully enjoy Skate 2. That's why it seemed plausible that EA was just letting Skate 4 incubate for a good, long while before release. It turns out that the company has abandoned the franchise altogether. Double bummer.