Just Dance 2020 Will Be Available On The Wii For Some Reason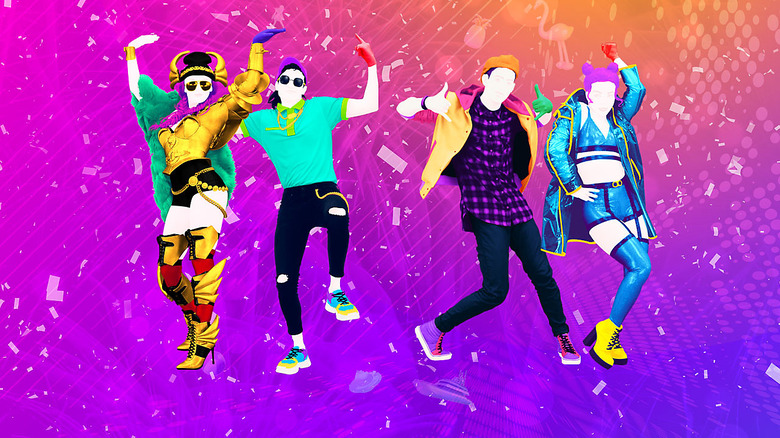 When was the last time you booted up the Nintendo Wii? It's probably been a while. The WiiU, which is also a console of the past, did everything the Wii could and more. Despite the Switch being Nintendo's new platform of choice, Ubisoft's Just Dance 2020 will be available for the Wii, making this title perhaps the final game to be released for the system. 
Ubisoft is reveling in having the honor of releasing the very last game for the elderly Wii console, but only time will tell if Just Dance 2020 will truly be the Wii's final new title. Just Dance is a franchise that has thrived on the Wii, and many households keep the console around just for the sake of busting a move in the games. Furthermore, the Wii is a unique console in that it is often used for physical therapy. Perhaps Ubisoft decided to keep the Wii alive so that folks in retirement homes and hospitals could enjoy learning the latest dance moves to this year's greatest songs. 
The Wii was discontinued six years ago, and yet Just Dance 2020 makes it so that players can jam to 2019 hits like Old Town Road on this now defunct console. Games that made the players really get off the couch and make the most of the console's then-revolutionary motion controls were the most successful. In fact, Nintendo still seems to be looking to the Wii's golden years in order to produce new experiences for the Switch. Ring Fit Adventure is 2019's Wii Sports. By using the proprietary Ring-Con and leg strap, players can run, jump, flex, and stretch their way through a charming RPG-style world. 
We're curious to see if the sales numbers for Just Dance 2020 on the Wii will justify a Wii release of Just Dance 2021, or if this is well and truly the last adventure released for the Wii.
Rest in peace, old friend.