The Death Stranding And Famitsu Controversy Explained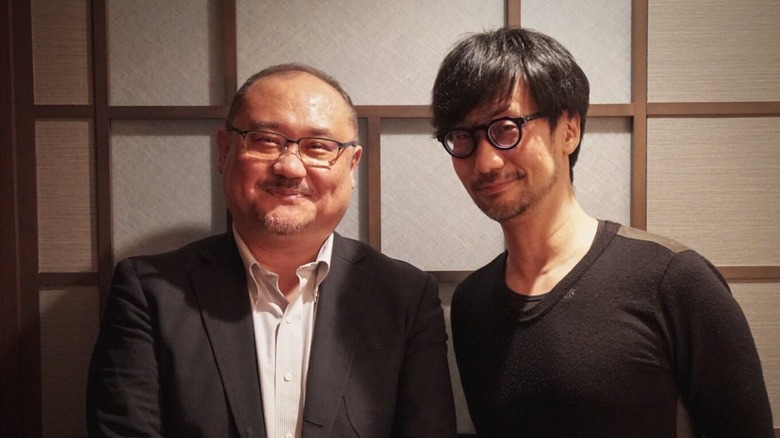 Twitter: Nibellion
Death Stranding is still new on the market, but the Hideo Kojima game is already courting controversy. Namely, Japanese fans have been raising concerns about ethics following the revelation that the former editor-in-chief of Japanese gaming magazine Famitsu made a "special appearance" in Death Stranding. Famitsu also just so happened to give Death Stranding a 40/40, but we're sure that has nothing to do with the fact that the game made a blatant tribute to the magazine, right?
Upon discovering the connection, Japanese fans have felt that Death Stranding bought its score by immortalizing Hirokazu Hamamura in the game. It's not a very brief cameo, either, and many of his lines are praising Sam, the game's protagonist. Somewhere in the vast wilderness of Death Stranding, there is also a not-so-subtle graffitti of Famitsu's own mascot character, Necky the Fox. Famitsu's starry review of Death Stranding makes no mention of these inclusions.
But wait, you may say: Death Stranding is a good game, maybe it deserved the 40/40 score. Sure, many outlets have given this weird and wonderful game solid 10's and 100's, but Famitsu is a discerning, harsh magazine when it comes to reviews. Only a couple dozen games have ever received 40/40's. Death Stranding is a rare example. There's also the glaring fact that the last time head honcho Hanamura appeared in a game — the Japanese-only Wii game called 428: Shibuya Scramble – it was generously given one of those elusive 40/40 scores. 
There's still more evidence to consider: Hanamura and Kojima are buddies, to some extent. Hanamura was the face of an ad campaign for the PSP release of Metal Gear Solid: Peace Walker that appeared in Famitsu. Metal Gear Solid: Peace Walker is, also, one of just 26 games to ever receive a perfect score from Famitsu. 
All this considered, the perfect score that Famitsu awarded Death Stranding seems more than a little suspect. At the very least, fans say the magazine would have done well to err on the side of transparency and at least mention its involvement with the game. Instead, keeping things hush hush has made the magazine and Kojima both look shady.