Rumor: Big GTA 6 News Coming Summer 2020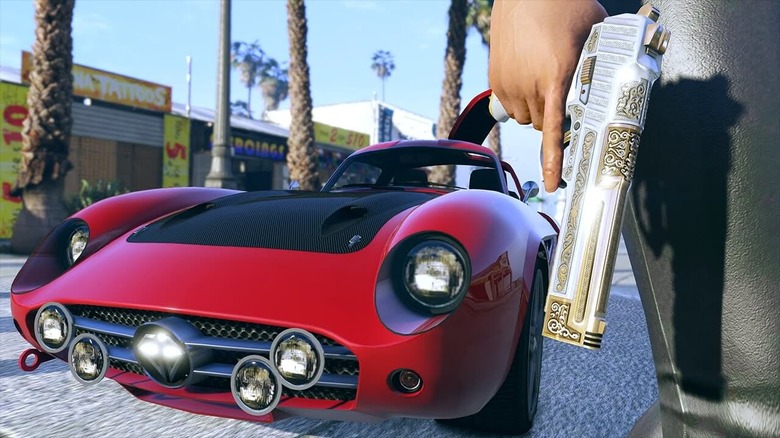 Okay, Rockstar: when is Grand Theft Auto 6 happening? GTA 5 is one of the world's best selling games, so we're pretty sure that Rockstar won't pass up a chance to make a pretty penny off of a sequel. Now a member of hip hop group City Morgue appears to have let the cat out of the bag about some big news that could be related to the next game in the franchise. 
Rapper Righteous P posted an Instagram story that stated City Morgue is working on a collaboration with Rockstar, with more information to come in the summer of 2020. Unsurprisingly, fans flooded his DMs with questions like: Will the group be on a new game's soundtrack? Will that new game be a Grand Theft Auto title? When will we hear more? Righteous P gave a simple, but mysterious reply: "Soon." If what he has said about the collaboration is true, it could point to Grand Theft Auto 6 coming out much, much sooner than expected. 
Following the release of the long-awaited Red Dead Redemption 2, players were sure that Rockstar would pivot back to its other bombastically successful franchise, Grand Theft Auto. We've been riding around the Wild West of for more than a year now, and still Rockstar hasn't given any indication as to what its next big project is. Considering this new tease from Righteous P, could it be that Rockstar has been working on GTA 6 this whole time? 
Maybe. It could be that next summer is when Rockstar will finally announce that yes, GTA 6 is in development. It's less likely that this is when GTA 6, which is expected to be a huge, sprawling title, will release. That would be quite a move from Rockstar, and an unprecedented one, at that.
For now, though, we just have rumors like this one to ponder over as we wait for official news regarding Grand Theft Auto 6.