Google Stadia Adds Ten More Launch Titles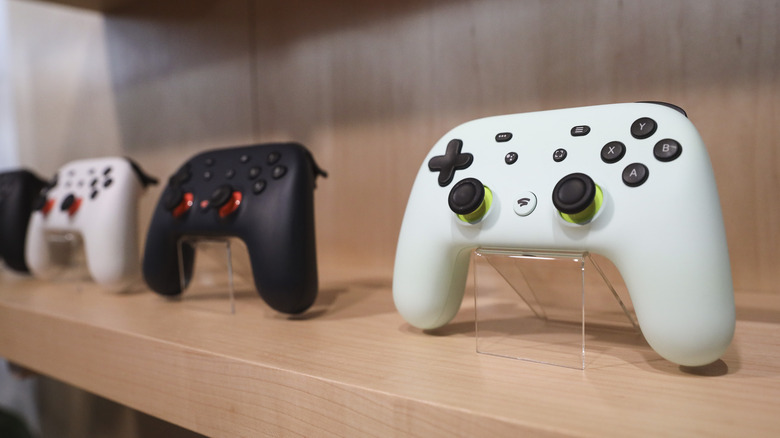 Drew Angerer/Getty Images
Welcome to the world of video games, Google. Mere days after the tech giant unveiled the rather thin launch lineup for Google Stadia, its game streaming platform, the company has apparently decided to give ten more launch titles the green light.
From the outside looking in, the move sure looks like a reaction to criticism about Stadia's barren launch library. According to Google's Phil Harrison however, that's not the case.
"Yes, we were perhaps a little conservative in our forecast last week," Harrison said on Twitter, "and (most importantly) our partners did an awesome job getting last few kinks ironed out and through testing."
Stadia Pro subscribers — including those who purchased the Google Stadia Founder's Edition — will also be getting another free game, as well. Samurai Shodown will join Destiny 2: The Collection as a freebie for those who are starting out as Pro members early on, which should at least give you another title to play if you're skeptical about Stadia's reliability and don't quite want to buy a game just yet.
But of course, should you choose to purchase a new game or two, you'll have a much longer list to choose from now. Here's the launch lineup as it stands.
Destiny 2: The Collection (included with Stadia Pro)
Samurai Shodown (included with Stadia Pro)
Assassin's Creed: Odyssey
Attack on Titan: Final Battle 2
Farming Simulator 2019
Final Fantasy 15
Football Manager 2020
Grid (2019)
Just Dance 2020
Kine
Metro Exodus
Mortal Kombat 11
NBA 2K20
Rage 2
Rise of the Tomb Raider
Red Dead Redemption 2
Shadow of the Tomb Raider
Thumper
Tomb Raider (2013)
Trials Rising
Wolfenstein: Youngblood
The Verge is also reporting that Google bumped up the expected release window for one other title, as well. Ghost Recon: Breakpoint wasn't expected to arrive on the platform until sometime in 2020; now Stadia players can look forward to playing that before 2019 ends.
Google Stadia launches for Founder's Edition buyers and Pro subscribers tomorrow, Nov. 19. We'll have more news for you as it comes.