Rumor: In The Valley Of Gods May Have Been Canceled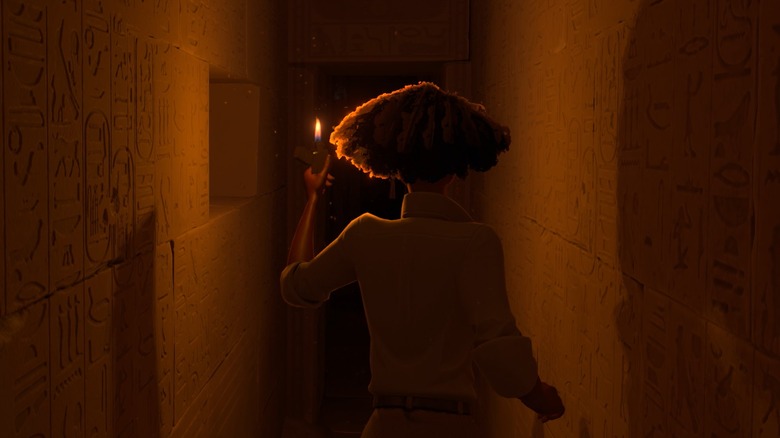 Firewatch developer Campo Santo revealed In the Valley of Gods, their action-adventure set in 1920s Egypt, at The Game Awards in late 2017. The studio shared more information about the game's setting, inspiration, and mechanics in 2018 but has since gone silent about the project. Now, changes to the biographies of three lead developers has led fans to believe parent company Valve may have cancelled the title.
It's not uncommon for a studio to forgo sharing information about games in active development; however, a few key details have fans worried. Campo Santo has said little about the game since its acquisition by Valve in April 2018. As one Redditor pointed out, the In the Valley of Gods trailer disappeared from the Campo Santo YouTube channel shortly after. According to another user purportedly working on the project at the time, this was due to the rights to the music used in the trailer lapsing. Seems plausible.
Fast forward to November. As more Redditors have noticed, In the Valley of Gods has been removed entirely from the Campo Santo website. Further, three Campo Santo developers — producer and 3D environment artist Jane Ng, art director Claire Hummel, and Campo Santo co-founder Jake Rodkin — have deleted references to In the Valley of Gods from their Twitter biographies. Based on screenshots and internet archives, all these changes have occurred within the past few months. Uh oh.
While it's possible Valve canceled the adventure game, it's more likely the company has pulled staff from other projects to work on the recently unveiled Half-Life: Alyx, its upcoming full-length VR jaunt through the beloved Half-Life universe. In either case, In the Valley of Gods may never make it out the door. Valve has developed something of a reputation as a "black hole" or "studio killer." At least the half-starved Half-Life fans now have something to whet their appetites.