Pokemon Sword & Shield Somehow Caused Rokus To Crash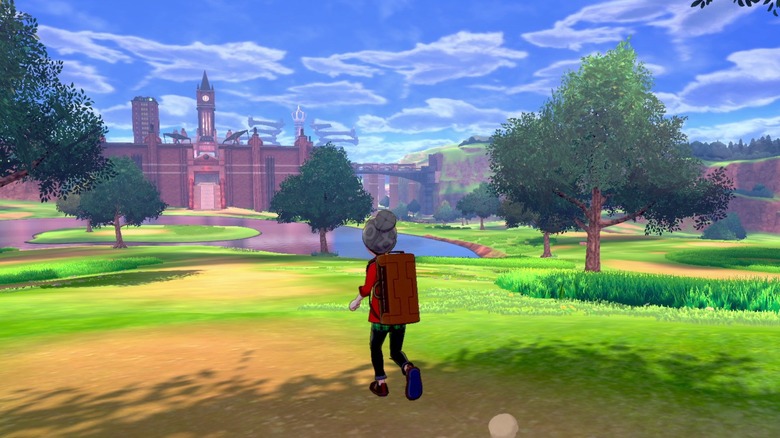 Humanity has come a long way from banging rocks together, yet we're still sometimes befuddled by the technology we think we know so well. Case in point: Nintendo Switch consoles running Pokemon Sword and Pokemon Shield were apparently affecting Rokus. And we didn't have an answer as to why until today.
VG247 is reporting that Roku has issued a firmware update for its tiny streaming devices and for Roku-powered televisions. The update should patch an issue where Rokus would crash, try to boot up again, and crash again, over and over. What's interesting about this patch is that the Nintendo Switch made it necessary. Switches running Pokemon Sword and Shield may have been, as theorized by some on Reddit, scanning for other Switch consoles nearby. And those scans were hitting the Rokus enough to "overload them and send them to a boot loop," according to VG247.
The Roku bug is yet another that can be attributed to Pokemon Sword and Shield on Switch, but at least it's not as bad as the SD card glitch. That one, as we reported, could potentially corrupt your SD card and take your downloaded games and save files with it. Patching a Roku? Fine. Downloading every single Switch game again using the system's fairly lackluster WiFi? No thank you.
Fortunately, it's not all bad where Sword and Shield are concerned. Aside from the weird issues the newest Pokemon titles have been causing — both on the Switch and on totally unrelated devices — the games themselves have fared pretty well with critics. The Wild Area seems to be a hit, and something players would love to see return in the next mainline Pokemon adventures. And both Sword and Shield have received praise for the way they simplify the franchise's mechanics while also adding in some new wrinkles.
Pokemon Sword and Pokemon Shield are out now on Nintendo Switch, as is the Roku update that'll keep the games from ruining your night of Netflix.