Moero Chronicle Hyper Getting Limited Run Physical Release On Switch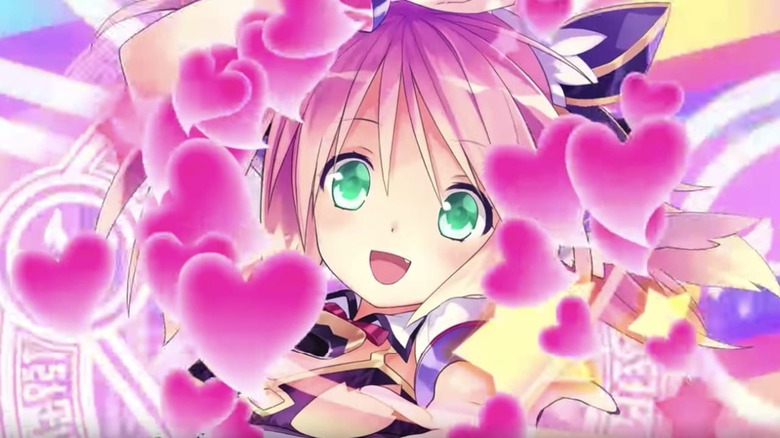 Limited Run Games and Idea Factory International have teamed up to create a physical release of dungeon-crawler RPG Moero Chronicle Hyper for the Nintendo Switch.
You can pre-order the standard version of the game starting November 26 for $30. In addition to the HD remaster that accompanied the digital release, the region free physical cartridge will include:
Vibration Function – Added for the "Bumping Scratch" session.
New items – Stat-boosting items for your party.
Autopilot mode – Choose a coordinate on a map that will guide your character to that spot automatically.
All Original Art and Event CGs – Originally released on the PlayStation Vita and Steam, the Nintendo Switch version will also include all original art and event CGs
Moero Chroncile Hyper first released in Japan as Genkai Tokki Moero Chronicle before launching worldwide on the Nintendo Switch earlier this year. You play as Io, a young man who has trouble talking to women due to his "perverted mind." Io fights his way through several dungeons, recruiting and forming relationships with Monster Girls along the way in an attempt to uncover the root of the evil afflicting Monstopia. You can recruit a total of 50 Monster Girls during your quest, each with their own skills and traits, but you'll have to wear them down in combat first.
As you might have guessed from the new vibration function for the "Bumping Scratch" session, Moero Chronicle Hyper is filled with sexual themes and innuendo, meaning its not for everyone. If that's your shtick, the game has received mostly positive reviews on Steam, though some users have complained about its overly repetitive nature. You have until January 10 to order your physical copy for Switch once pre-orders open next week. As the game is still in the manufacturing stage, expect to receive it 1-3 months after placing your order.