EA Can't Even Do A Nice Thing Without Scaring Its Customers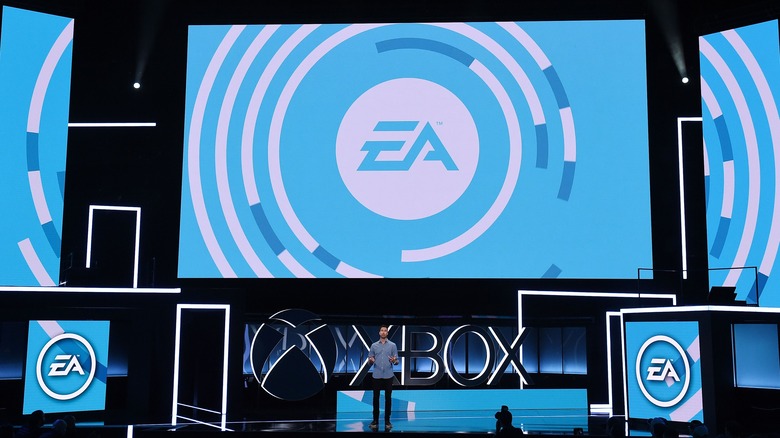 Robyn Beck/Getty Images
Electronic Arts — aside from its recent win with Star War Jedi: Fallen Order – has caught a lot of flack in recent years for being a bit greedy. Whether it be FIFA Ultimate Team cards or microtransactions in Star Wars Battlefront 2, the company hasn't shied away from money-making opportunities.
Advertisement
Early this morning, however, the company kept a promise and gave something away: a free month of Origin Access to those who enabled two-factor authentication on their Origin accounts. Unfortunately, it did so in the worst way possible.
"This morning at around 3am, jolted awake by an antsy newborn, I rolled over to check my email and was alarmed to see a message from EA with the subject: 'You've redeemed an Origin Access Membership Code,' " wrote Kotaku's Jason Schreier. "Goddamnit, I thought. Did someone hack me? Turns out it was just EA starting off everyone's day with a nice little scare."
That scene likely played out in countless other homes this morning, as EA Origin customers first read that email with puzzled expressions, then came to the realization that someone might have access to their accounts. Luckily,  that's not the case at all.
Advertisement
What happened was this: EA applied a free month of Origin Access to all eligible accounts that met the criteria; basically, everyone who signed up for two-factor. So that message about the code redemption you're seeing? That was your gift for beefing up your security. Congratulations: You now have EA's version of Xbox Game Pass for one month.
The way the company rolled this out, though, was breathtakingly stupid. The email sent didn't say, "Hey, thank you for locking down your account! Here's some Origin Access." Instead, it made it appear as though someone bought Origin Access on a number of accounts in the middle of the night. EA could have at least sent a follow-up email explaining the first; unfortunately, such an email never came.
So if you saw a message about redeeming an Origin Access code in your inbox this morning, fear not. No one has hacked your account. Your payment information is not compromised. EA was just trying to do a nice thing. As you can see, it might still need a little practice.