Borderlands 3's Handsome New DLC Drops In December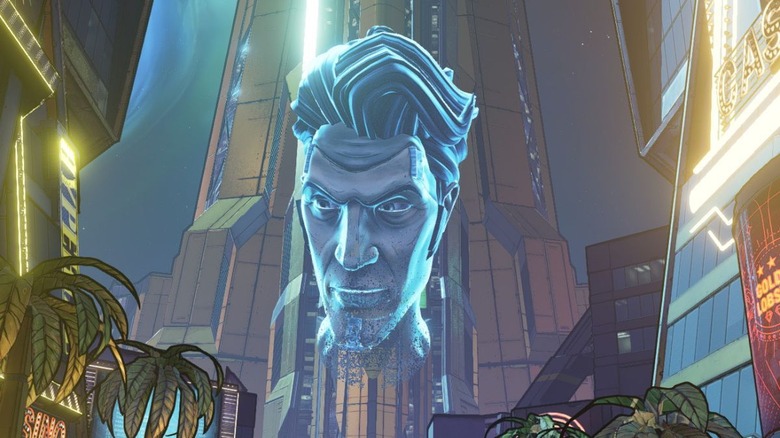 Hey sugar, you feeling lucky? Gearbox Studios has finally announced the first of four DLCs for Borderlands 3, and this initial one is a doozy. Called Moxxi's Heist of the Handsome Jackpot, you'll be joining Moxxi and her crew in raiding Handsome Jack's very own casino. 
Moxxi is pretty pissed that Handsome Jack stole her designs for a casino. What's worse is that. ever since the death of Handsome Jack, the place has gone to ruin with a whole lot of loot left inside. You and Moxxi's team of purported experts will have to get the goods, but that is easier said than done. There's some beefy Hyperion security to contend with, and some gamblers who won't let their winnings go without a fight. It'll be worth it in the end, though, because there is a safe waiting for you with Eridium, cash, and all-new Legendary loot.
Players of all stages in their Borderlands 3 adventure can get in on the action, so long as they have access to Sanctuary 3. The enemies and loot on the floating space casino will scale to your level. These enemies are all new, and in the trailer, we spotted a rogue band of Claptraps, a bandit with a Handsome Jack-esque mask, and more crazy characters, true to Borderlands form. Don't expect the bosses to go easy on you, Vault Hunter. 
This news comes from the latest episode of the Borderlands show, where the folks at Gearbox also announced that a new patch will be coming this week that will cap off the endgame challenge of Takedown at the Maliwan Blacksite, which launches tomorrow. There will also be some welcome quality of life improvements, Mayhem Mode 4, new vending machines, and more. And along with all that, we'll see the first bank expansion, doubling the size of the one we have now. 
Moxxi's Heist of the Handsome Jackpot is coming at you Dec 16.