Pokemon Sword & Shield Sell 6 Million Copies In One Week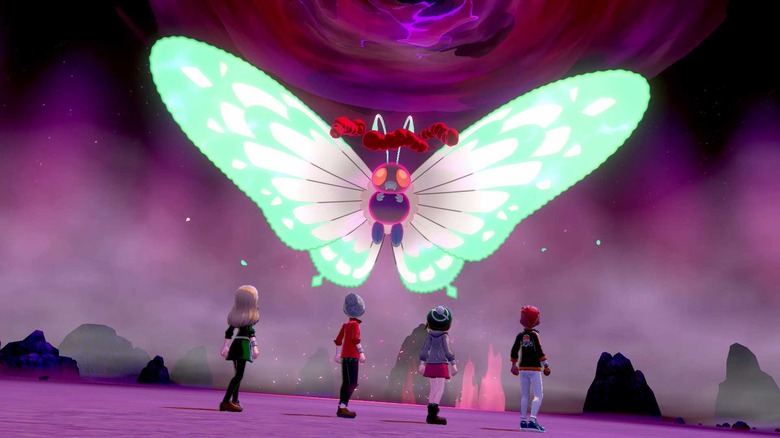 Pokemon Sword and Shield have been breaking records for Nintendo since they launched, and two new ones have been reported today. Despite controversy leading up to their release date, the games have sold sell well enough to record the third biggest Nintendo launch in history, behind Wii Fit as the best, and Pokemon Sun and Moon as the second best. 
According to the official Pokemon Twitter account, Sword and Shield have now sold 6 million copies worldwide, and are the fastest selling Nintendo Switch software since the console launched in 2017. To put that into perspective, the games have sold 1 million units every day since Nov. 15. A recent press release also reported that games also had the highest grossing launch of any Pokemon games ever, selling 2 million copies in two days in the U.S.
And thanks to some very helpful people who commented on this news on Twitter, using data that we've backed up with factual sources, we can compare the performance of Sword and Shield to other previous games in the franchise. Pokemon X and Y sold 4 million copies in their first week on sale, which Sword and Shield have already smashed. We also know that Sun and Moon had the second best launch of any Nintendo games ever, but we don't have concrete data on their opening week sales. However, we do know these games sold 7.2 million copies by the end of November 2016.
The 6 million copies sold for Sword and Shield is a combined figure made up of physical and digital sales. We don't have clarity on whether Sun and Moon's 7.2 million copies sold in November 2016 included digital sales, so we need to take it with a pinch of salt. What we can say is that digital sales are are a lot more common in 2019 compared to 2016, which could be part of the reason that Sword and Shield are selling so well.
Pokemon Sword and Shield are out now on Nintendo Switch.