Code Vein Is Getting Three Season Pass DLCs In Early 2020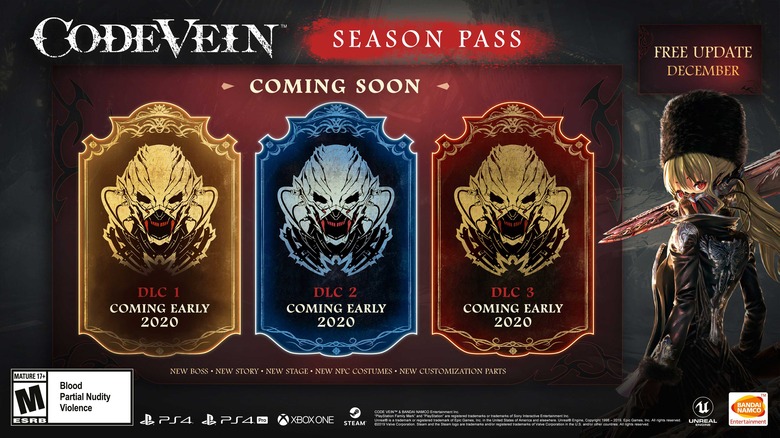 Fans of Code Vein have been hungering for more content since the game's release back in September. Now they're getting it, as Bandai Namco has announced three season pass DLCs for the vampiric action RPG, all of which are set to arrive early next year.
Each DLC will include new bosses for players to endlessly throw themselves against, along with new weapons to master, story paths to trek down, and more. Players can pre-order the DLCs by purchasing the Code Vein season pass now for $24.99, ensuring they get all the additional content on the day it's released.
And that's not all that's coming to Code Vein, either. In addition to the DLCs, Gematsu is reporting that a Christmas-themed update for the game will release in December. Expect to see new Christmas-themed poses, dances, emotes, and a number of other seasonal customization parts.
What is Code Vein?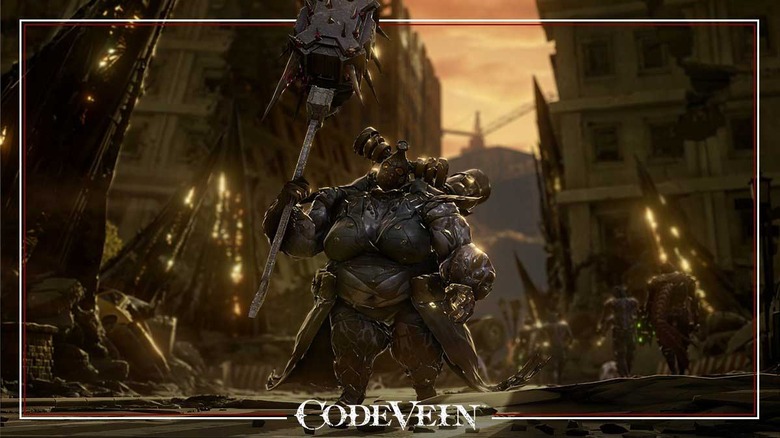 Code Vein is an action RPG similar to the Dark Souls series, wherein players must battle through hordes of enemies, collecting blood (or some other type of currency) in order to upgrade their character. Should a player die, they'll have one chance to collect the blood they were holding. But if they die again, that blood will be lost forever. 
As you can tell, there's a heavy vampire theme in every aspect of Code Vein, from the mechanics — like consuming blood for gifts — to the enemies that regain health by sucking the blood of the player.
However, Code Vein is unique in a number of ways.
It's companion system, for instance,  ensures players are never alone. Companions can buff and heal players, giving them more of a chance at defeating the powerful bosses they'll regularly encounter. Bosses in Code Vein also feel different to those might have faced in other action RPGs, thanks to the game's much faster pace. Players can almost continuously dodge, and as a result, each boss is quick and lethal at any range. And bosses typically go through a few phases as their health depletes, requiring players to constantly rethink their strategies.
Code Vein is out now on PC, PlayStation 4, and Xbox One.