Final Fantasy 7 Remake 2 Is Officially In Development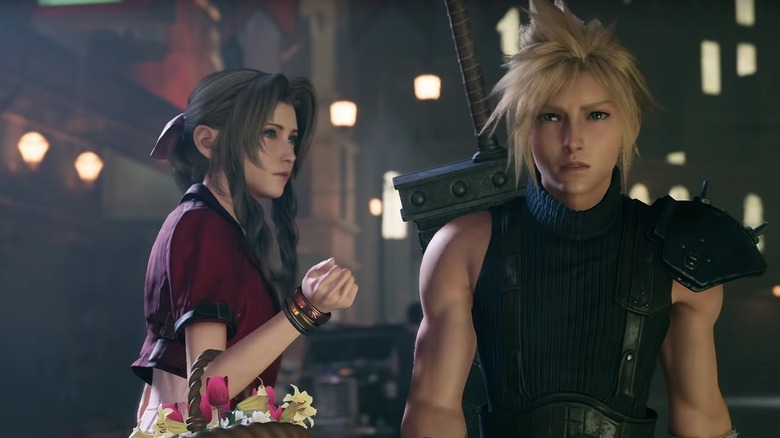 The much-anticipated remake of Final Fantasy 7 is so big that it has been split into three games. The first part is set to launch in March of 2020 and includes about 20% of the original Final Fantasy 7 story. The next leg of the journey starts when Cloud and the gang leave the city of Midgar; this is where Final Fantasy 7 Remake 2 — a game that is now officially in production — picks up.
Final Fantasy 7 Remake 2 is (probably) not the game's official name, but Square Enix has been fairly hush hush with details, other than the fact that yes, the second part is in active production. This news comes straight from Tetsuya Nomura, the director and concept designer of the games
 "We've already begun working on the next one as well," Nomura said in a recent interview, "but I'm confident that playing through this title will expand your expectations just like the world that extends beyond Midgar."
Nomura also elaborated on how the game has been stretched into three whole parts, stating, "Opportunities for discussing our true intentions are few, but with regard to the size of the game that many are asking about – there's no reason at all to worry. Even in this Midgar portion alone, the density and volume are so great that I had to give directions to lighten them."
Okay, so apparently there's no reason to worry about the first Final Fantasy 7 Remake being short and empty. Expect a full-fledged game. But when can we expect Final Fantasy 7 Remake 2 (which we sincerely hope isn't its real name) to come out? 
We're going to hope sooner rather than later. Realistically, however, we might be looking at 2022 as the earliest window for the release of the remake's second installment. It seems unlikely that the next game will be on the PlayStation 4. Final Fantasy 7 Remake 2 will probably be a next-gen game. 
Once we do know that release date, we'll be the first to let you know.