Finally, The Nintendo Switch eShop Sale Is Upon Us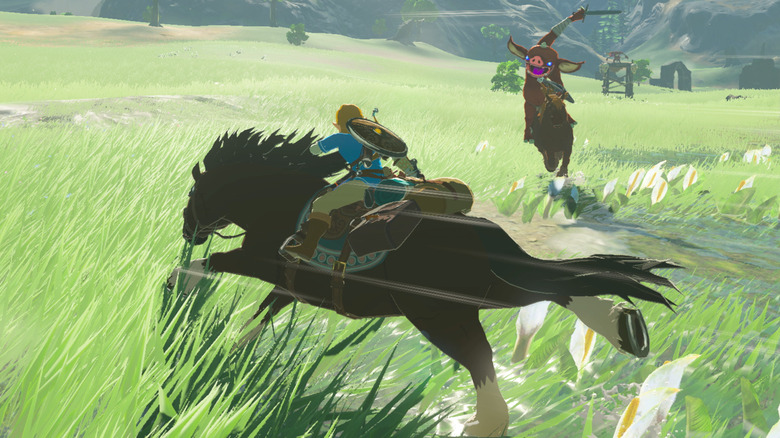 We've been hoping and wishing all week that Nintendo would offer the U.S. a Black Friday sale to rival that of Europe's, which started a few days back. Now it has done so, slashing prices on dozens of major Nintendo Switch titles in the name of holiday savings.
On the first party side, the inventory is looking pretty paltry with the exception of The Legend of Zelda: Breath of the Wild and Xenoblade Chronicles 2, both of which are down to $41.99. It's almost as though Nintendo has a special algorithm to determine which games go on sale and which don't. So unfortunately, you won't find deals on more recent releases here. There isn't even a deal for Super Mario Odyssey, which released at the tail end of 2017. Come on, Nintendo.
Fortunately, third parties are really picking up the slack in this sale. Bethesda titles like Doom, Wolfenstein 2, and Skyrim are down to just $29.99. Indie platforming gem Celeste is just $9.99. Mortal Kombat 11 is down to $30. The Crash Bandicoot N. Sane Trilogy has dropped to $19.99. And here's a steal: both of the Telltale Batman titles are selling for $3.74 each. If you want a grittier tale about Gotham City's caped crusader, these are actually worth checking out.
You'll find tons of deals like this during the eShop sale, which is scheduled to last until Dec. 5. We recommend using the website Deku Deals to sort through them all, as Nintendo itself doesn't seem interested in curating the sale, and there's a whole lot of shovelware discounted at the moment.
Also, you might want to keep your eyes peeled for discounts on SD cards over the next few days. Retailers typically love putting SD cards on sale for Black Friday, so you could potentially get the chance to increase the storage capacity of your Nintendo Switch on the cheap.