Rumor: We Might Get Spider-Man 2 For Holiday 2021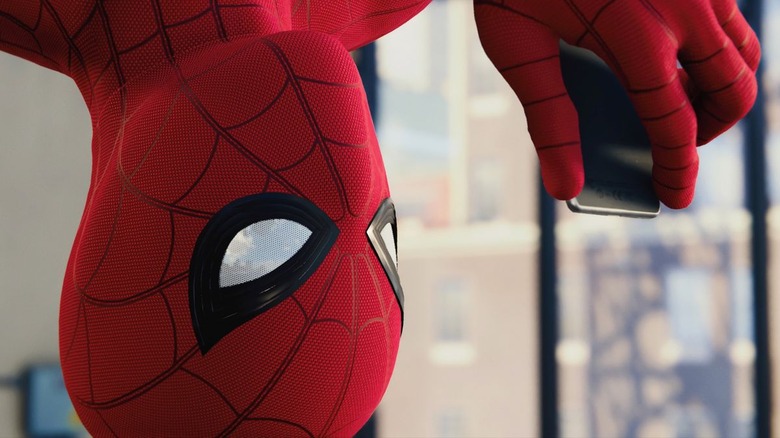 Ready to feel like Spider-Man again? According to an industry expert, you'll be web-swinging into action come next holiday season, just in time for the release of the super fast, super powerful PlayStation 5. Rumor has it Insomniac Games will gift us with Marvel's Spider-Man 2 sooner rather than later. 
Kinda Funny's Imran Khan recently let slip that he knows an awful lot about what's happening with the next step in Sony's Spider-Man experience, saying: "I think it's a Christmas 2021 title. I assume Insomniac started working on that thing immediately." But wait, isn't this just a shot in the dark prediction by a fan? Not exactly. Imran Khan formerly held the role of senior editor at Game Informer. During his tenure there he had the inside scoop on what's going down in the gaming industry, including unannounced projects. Previously, he had hinted at the announcement of a sequel to Nintendo's The Legend of Zelda: Breath of the Wild before any official news circulated. 
Therefore, you should take notice when Khan says something like "I know too much about [Marvel's Spider-Man 2], so I can't speculate too much. I think a Spider-Man 2 will come sooner than we think" on a podcast. He has information he can't share yet, but he was able to give fans a small, informed hint as to what to expect from Insomniac Games in the future. 
We had no doubts the developers would want to follow up Marvel's Spider-Man's bombastic success. The possibility of a sequel doesn't come as a surprise, but we would welcome official confirmation. If Khan is right, you will likely see a big announcement in the coming year as Sony gears up for the release of the PlayStation 5, the self-proclaimed "world's fastest console."