Hitman 2 Celebrates The Holidays With December Update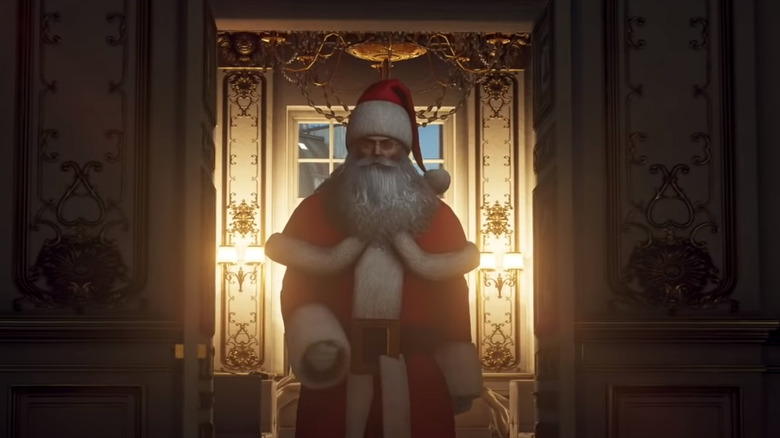 'Tis the season to be jolly and the folks at IO Interactive have given us a lot to be jolly about. The entire month of December will play host to a litany of updates for Hitman 2, the somewhat tongue-in-cheek assassination sandbox game. By the time we hit 2020, Hitman 2 will see the following:
Four brand new Escalation Contracts
One community-created Legacy Escalation Contract
Two holiday-flavored missions
12 community-created Curated Contracts
One Legacy Elusive Target: The Chef, December 6
One Elusive Target: The Stowaway, December 20–January 6
That's a lot to take in, but, essentially, anything legacy existed in the previous game. So, let's dive into the Escalation Contracts.
The first two arrive on December 5. The Truman Convention in Santa Fortuna and the Raaz Algorithm in Mumbai send Agent 47 into two very different locales. Santa Fortuna looks like it features a lot of construction equipment, while the mission in Mumbai requires more stealth than previous ones. On December 12, you'll return to Mumbai for the Han Encasement Escalation Contract, while December 17 drops the Rafael Misadventures, set on the Isle of Sgail.
On the same day, you can find the Kotti Paradigm, a community-made Escalation Contract created by TheKotti. It's the first one made that has multiple stages in it, and it features Agent 47 using a battle axe. What more could you ask for?
Starting on December 12, players can take on the "12 Days of Contracts." Here, IO Interactive has worked with the community to feature 12 player-made holiday-themed contracts for each day. We don't have the details on each map, but it's a cool initiative nonetheless.
Finally, Hitman 2 will see two holiday-flavored missions on December 17, both of which are legacy. Holiday Hoarders takes us to Paris, where the Home Alone vibes will be very strong. Meanwhile, Snow Festival in Hokkaido lets you hit your targets with snowballs.