Evolve PR Study Shows E3 Media Coverage Decline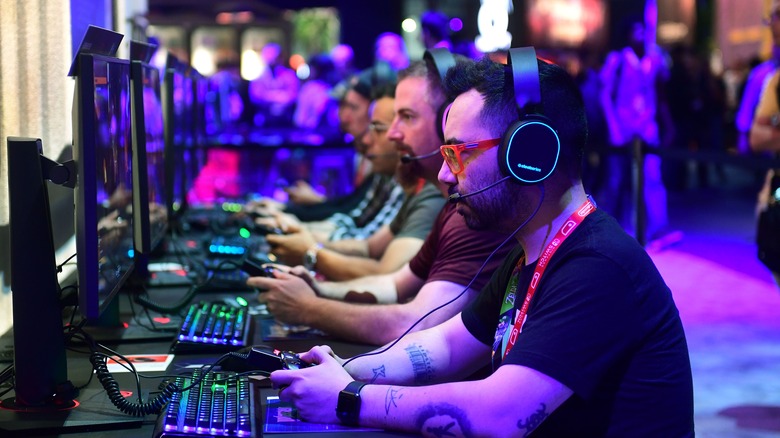 Frederic J. Brown/Getty Images
E3 has been around since 1995, and has since morphed into a titan of the industry. Anyone who knows video games knows E3, but in recent years the trade show has experienced a bit of a decline. Op-eds from years back have predicted the end of E3, with the narrative only gaining more traction as time has gone on.
A study completed by Evolve PR all but confirms this worry. Part of their analysis focused on media attendance at the convention and how it's declined. In 2017, for example, 3,000 members of the media went to the LA Convention Center. One year later, that number dropped to 1,831. This year, it rose back up to 2,024.
Evolve PR qualified this year-over-year increase with the fact that less "relevant" media outlets have attended E3 in recent years. For example, in 2017, Evolve counted 1,141 traditional media outlets in attendance. This year, that number dropped to 562. According to the study, this also means E3 2019 received less coverage than it has in previous years.
Overall, the study puts E3 in a harsh light, claiming it's too public-facing to be an effective industry event, but it's also too expensive to be a convention for fans to attend. It sits squarely between GDC and PAX, yet it's trying to do both. This identity crisis makes E3 far too broad to capture the attention of audiences in the same way a Nintendo Direct would.
All in all, things aren't looking great for E3 as a whole. Evolve PR's study only makes the previous rumors about E3 more terrifying. The focus on celebrity presence and whatever "queuetainment" means doesn't sound all that appealing, and it calls into question whether the ESA knows what the E3 audience wants.