Mario Kart Tour Becomes Most Downloaded iOS Game Of 2019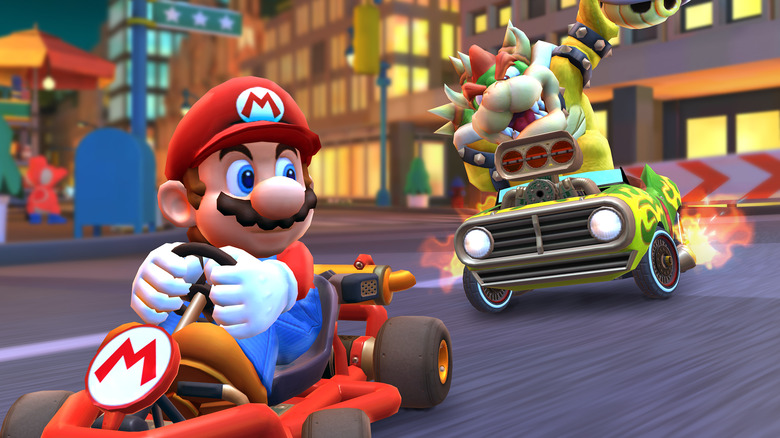 Nintendo has always been good at capitalizing on the handheld market; just look at the Game Boy or Nintendo DS for reference. So it comes as no surprise that Nintendo would try to move into the mobile games market as much as possible. This year, the company's dedication to mobile gaming paid off, as Mario Kart Tour ended up being the most downloaded app on the iOS App Store in 2019.
Advertisement
The red-clad Italian plumber usurped other free mobile game heavy hitters, like Call of Duty: Mobile and the ever popular Fortnite. What makes this more surprising is that Mario Kart Tour released more recently than many other names on the list, as it launched only in September. However, the massive marketing cycle spearheaded by Nintendo and Apple raised visibility, and the massive appeal of Mario Kart knows no bounds. It's a classic party game, after all.
Apple didn't release hard numbers regarding how many downloads these titles racked up, but for context, Call of Duty: Mobile sits comfortably at No. 4, while Fortnite drags behind at No. 8. You have to wonder if either of them will eventually find the blue shell to dethrone Mario Kart Tour.
Advertisement
This news comes to us during the annual celebration Apple hosts to commemorate the best apps of the year. Aside from showcasing Mario Kart Tour's popularity, this event also awarded some stellar games that a panel of judges voted on. The best iPhone game of 2019, for example, was platformer Sky: Children of the Light. The iPad game of the year, on the other hand, went to Hyper Light Drifter. GRIS won the Mac game of the year award, while the best Apple Arcade game award went to rhythm game Sayonara Wild Hearts.
The celebration even spotlighted a major trend in mobile gaming in 2019: "Blockbusters Reborn." In other words, highly popular franchises — much like Mario Kart Tour, Minecraft Earth, and The Elder Scrolls: Blades — found a new, re-imagined home on the mobile platform this year. Mario Kart Tour, it seems, was the most popular of the bunch.