Sony Is Probably Done Making PlayStation Handhelds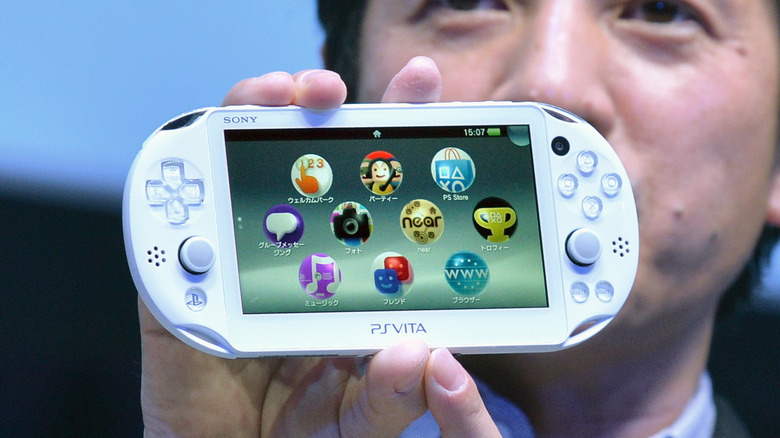 Kazuhiro Nogi/Getty Images
It shouldn't come as a shock to learn that the PlayStation Vita is dead. Sony halted production on the handheld earlier this year, but even before that, first- and third-party support for the portable had dried up. Still, you might be crossing your fingers that Sony re-enters the market with a newer, more powerful handheld gaming system; something that could really give the Nintendo Switch a run for its money.
All that'll likely get you are some crossed fingers, though. Sony appears to have no intention of building a Vita follow-up, and if you want proof, Sony Interactive President Jim Ryan has it for you.
"PlayStation Vita was brilliant in many ways, and the actual gaming experience was great, but clearly it's a business that we're no longer in now," Ryan told Game Informer in its latest issue.
We suppose that's it, then.
Sony's handheld efforts were pretty hot out of the gate, with the PlayStation Portable selling over 76 million units worldwide. The Vita, however, didn't fare as well, with USgamer estimating sales for that device at around 16 million units. A host of issues plagued the Vita; it utilized absurdly expensive and proprietary memory cards, for example, and also lacked big-name titles later in its life. Yet the system still managed to carve out a niche for itself as the home of great on-the-go indies, and it was also useful for playing a number of PSOne classics.
Those days are long gone, though, and it looks like Sony won't be giving the portable market another shot. It makes sense, given Nintendo's success with the Switch and the fact that game streaming services like Google Stadia and Project XCloud aim to turn every smartphone and tablet into a game console. It's still a little sad, though, considering that, less than 15 years ago, Sony seemed like it could be a real contender in the space.
Oh well.