Nintendo Switch Sells 830K Units During Black Friday Weekend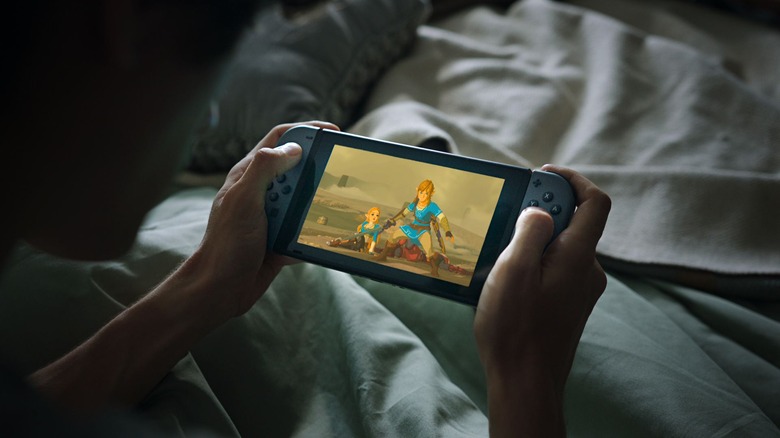 Black Friday remains one of the biggest shopping weekends for American consumers, and in 2019, it was also a big weekend for Nintendo. The company announced that the Nintendo Switch had its best week of sales ever in America from Nov. 24 to Nov. 30. In that time, it moved more than 830,000 units, including both the Switch and its smaller counterpart, the Switch Lite.
Nintendo attributed these stats to the Switch Lite being a relatively recent addition to the lineup, but those Black Friday and Cyber Monday offers definitely helped, too. In total, that week brought the number of Switch units in the Americas up to 17.5 million. That's more than double the number of Switch units in the U.S. from last year, which was more than 8.2 million.
In terms of software, Nintendo happily shared some figures about some of its biggest games. In the Americas, more than three million units of Pokemon Sword and Shield are out in the wild, and this is just two weeks after release. That's a big jump for the franchise from last year, when Pokemon: Let's Go, Pikachu! and Let's Go, Eevee! moved more than 1.5 million units in the U.S. by the end of Black Friday weekend.
As for some other big Nintendo properties, Mario Kart 8 Deluxe has sold more than 8.5 million copies. Super Smash Bros. Ultimate isn't too far behind, sitting comfortably at 8 million units. Super Mario Odyssey jumped to 6.5 million units in the Americas, while New Super Mario Bros. U Deluxe has moved 1.5 million units.
Nintendo of America's senior vice president of sales and marketing, Nick Chavez, claimed that these sales prove the Switch is a versatile console that fits many people's sensibilities.
"Whether shopping for the ideal gift or picking one up for yourself, the Nintendo Switch family of systems provides options that fit every play style," Chavez said.