Destiny 2's Upcoming Season Of Dawn Gets A Roadmap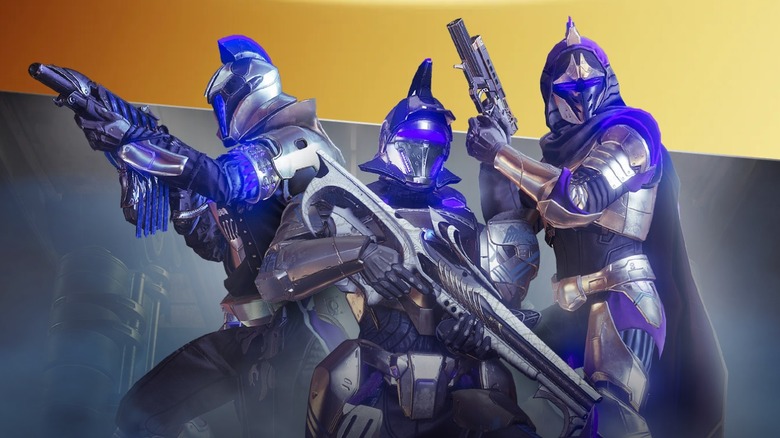 Destiny 2's next content drop, titled Season of Dawn, arrives next week. Now, thanks to a helpful roadmap released by Bungie today, we know when some of that season's new stuff will make an appearance.
Right off the bat on Dec. 10, players can jump into the game's new PvE mode, The Sundial. That'll pit them against the mode's very first boss: Niruul, The Hollow Voice. Players can also begin leveling up the new Lantern of Osiris seasonal artifact on day one, and can also partake in the fan favorite Crucible mode Elimination (which is making a return).
It doesn't stop there for those who love the Crucible, as the map Rusted Lands is being brought forward from the first Destiny. And "Obelisks" will be open on both the Tangled Shore and Mars. We'll undoubtedly find out what the deal is with the Obelisks when the new season starts.
Here's a rundown of everything else on the roadmap:
Dec. 17: Nessus and EDZ Obelisks open
Dec. 17: The Sundial gets a new boss called Ozletc, The Sky Piercer
Dec. 17: Save a Legend (likely where we'll be saving the legendary Titan Saint-14)
Dec. 17: The Dawning, Destiny 2's holiday event, begins. It wraps up on Jan. 14, 2020.
Dec. 24: Iron Banner
Dec. 24: Another new Sundial Boss; this time, it's Tazaroc, The Sun Eater
Jan. 7: Legend Sundial (which we presume is a harder difficulty setting)
Jan. 7: Exotic Quest for Devil's Ruin (this looks like it may be a sidearm)
Jan. 28: Exotic Quest for Bastion (we're not sure what this one is)
Feb. 4: New event called Empyrean Foundation (which has yet to be discussed)
Feb. 4: The last new Sundial boss — Inotam, Oblivion's Triune
Feb. 11: Destiny 2's Valentine's Day event, Crimson Days. This lasts until Feb. 18.
As you can see, there's quite a bit here to look forward to. We'll definitely be jumping into Season of Dawn on launch day, so if there's any more news to share then, we'll get it in front of you.