The Division 2 Is Getting A Holiday-Themed Update, Complete With Snowballs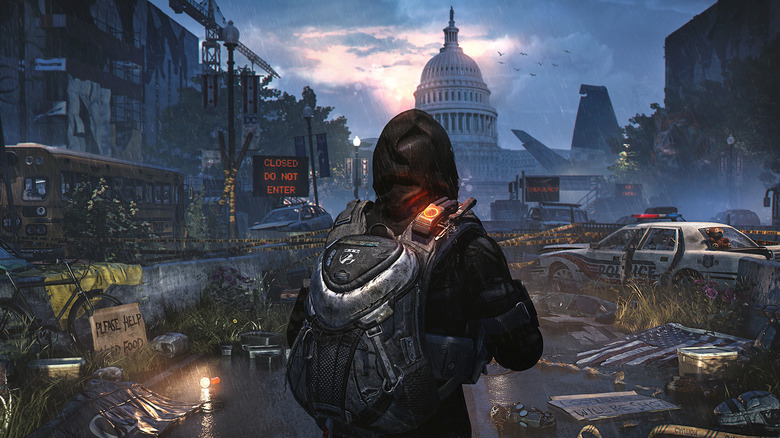 Tom Clancy's The Division 2 takes place in a dark, gritty universe where a deadly virus has caused American society to crumble. It's a dog-eat-dog world, where only the fittest survive.
You'll also be able to launch snowballs at people in an upcoming update, so perhaps some comic relief is on the way.
Advertisement
On Dec. 10, Ubisoft will push out Title Update 6.1 for The Division 2, which includes a holiday event and a permadeath mode. The holiday event, titled Situation: Snowball, gives the game a more festive design. Every player will receive a holiday care package, which includes a cosmetic Santa hat and three pieces of gear. The cream of the crop, though, lies in the new ambusher crews. Now, there's a random chance that The Division 2 will spawn these enemies while wearing Santa hats.
You'll also find the "Hoarder," an NPC that you can kill. When you do, there's a chance that they'll drop the Sleigher, a gun that launches snowballs and confuses enemies hit by them. When you run into your first Hoarder, the Sleigher is guaranteed to drop for you. Any time after that is up to chance.
Advertisement
Along with the fun visual updates, the developers will be adding a beta version of Hardcore Mode. When you create a hardcore character, you won't be able to access the same stash as your other characters, and you'll only be able to play with other hardcore players. When your character dies, you lose everything, including any progression and gear. If you reach level 2 on Hardcore Mode, though, you'll get a cosmetic YOLO hat.
The developers stress that Hardcore Mode is still in beta, but they're adding it to The Division 2 as a holiday surprise.
You can read the full patch notes for this upcoming Division 2 update over at Ubisoft's website. The update will go live following a maintenance period on Dec. 10.